Along with our new Moorit yarn, we have two other new additions to the Spinnery offerings: Lana.  This 100% wool fingering weight yarn is perfect for lighter summer knits.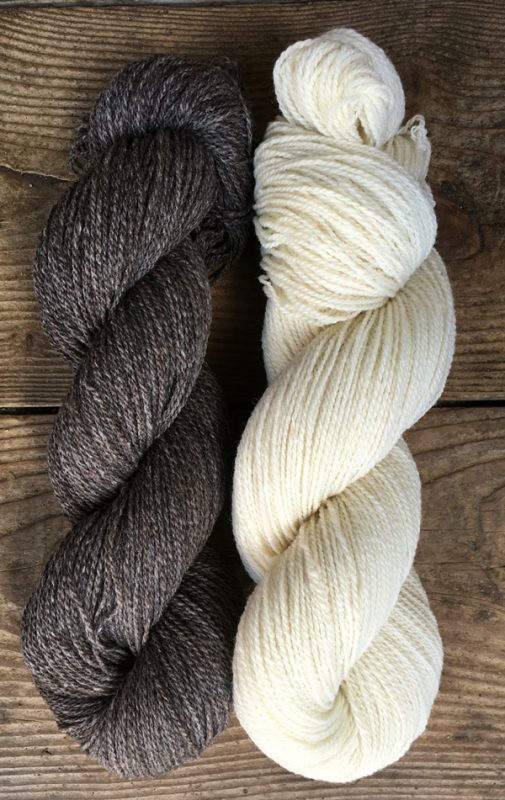 We've created two contrasting naturals, Blanco (on the right) is created with our fine western wool sourced from Targee sheep; and Gris (on the left) is created with a 50/50 blend of the fine western wool and our fine dark wool.  A third color ( a soft medium grey called Plata) is still in production and will be available for sale next week.
This 2-ply yarn is lofty and delicate and sure to knit up into summer weight shawls and garments that will be warm and light as a feather.  Each skein is roughly 3.5 ounces and contains 400 yards.  Suggested gauge is 8.5 st/inch on US size 1 (2.25 mm) needles, but flowing looser fabrics can be created with needles as large as a US 6 (4 mm).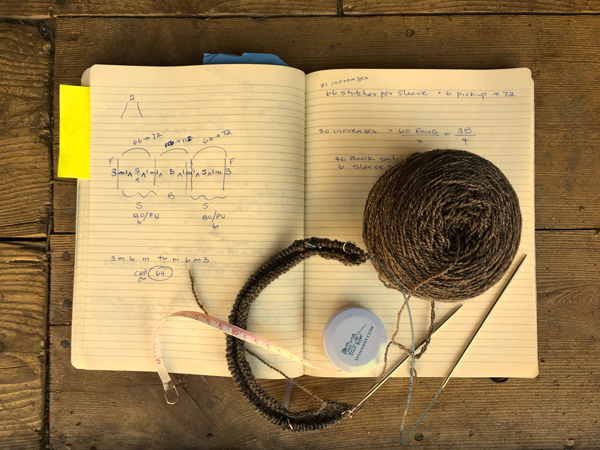 Kate wasted no time and started working on developing a pattern for a top-down seamless cardigan that she's been wanting to add to her wardrobe.  We imagine that the pattern will be ready to share with you by summer's end.
In the meantime, Larisa is working on Brooklyn Tweed's Boardwalk pullover that we can't wait to see off the needles.
Garments made with this yarn will make for perfect layering pieces, light, warm and easily packed into a bag to accompany you on any summertime adventure.
We hope that you'll have a chance to see these new yarns at the upcoming Maryland or New Hampshire Festivals, or that your summer holidays bring you to Putney to visit us at the mill.  We look forward to seeing you soon.