Summer Vacation Shop Hop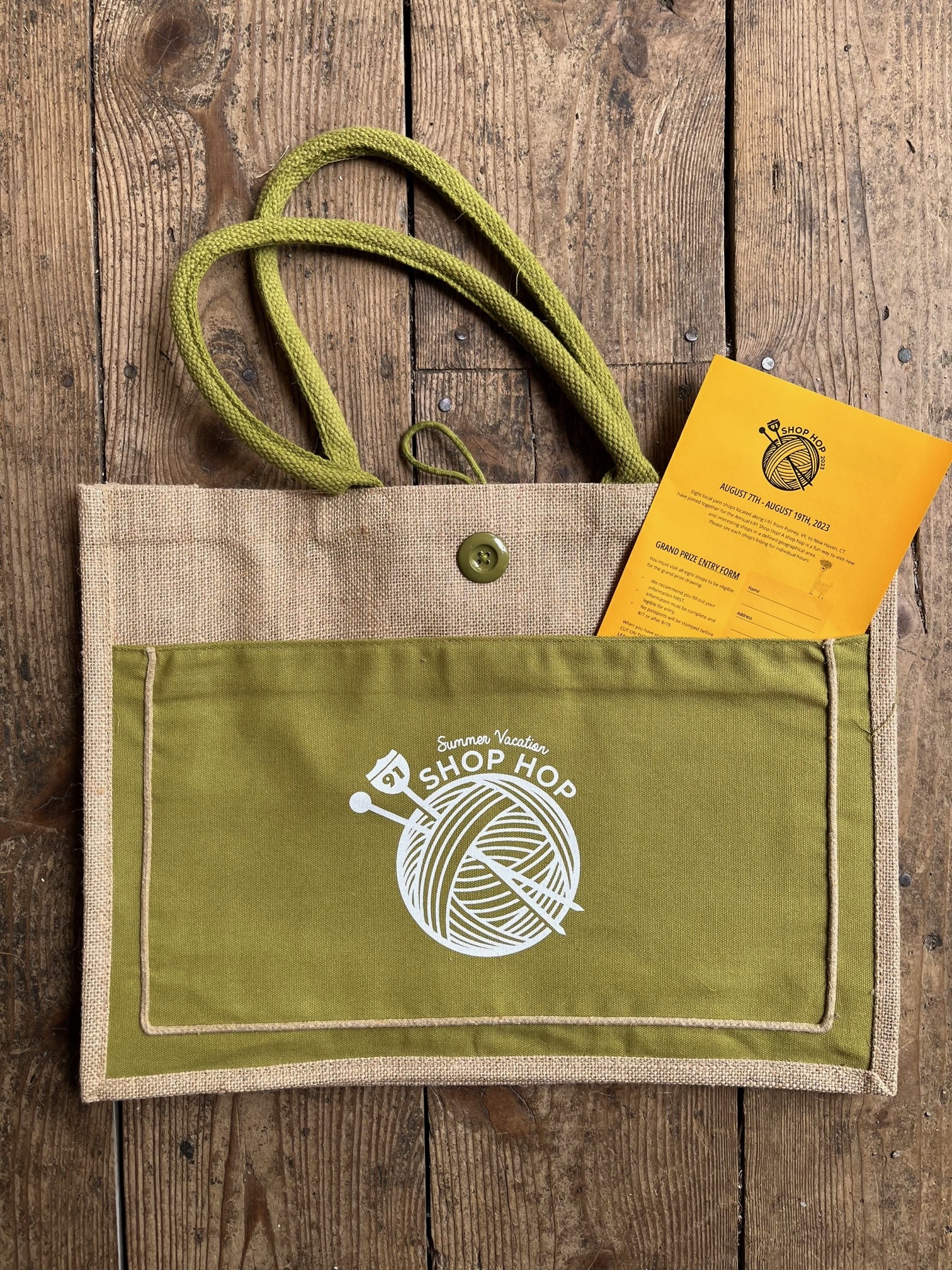 Eight local yarn shops located along I-91 from New Haven, CT to Putney, VT have teamed up to bring you a terrific yarn crawl full of fun, prizes, and plenty of fiber!
Stop in your participating LYS and purchase your Shop Hop passport and TOTE for $10.
Get your Shop Hop passport stamped by visiting the participating shops over the extended festivities (August 7 – 19, 2023).
By visiting all 8 shops you will be entered into a drawing for three possible prizes, the fabulous Grand Prize, and two runner up prizes which all include yarns, books, tools and other goodies from our wonderful suppliers.
Here's your chance to explore new yarn shops and win some great prizes. You can complete the Shop Hop all in one day, or use the extended timeline to make a little holiday of it.
Passports are available now at one of these fine shops:
Green Mountain Spinnery (Putney, VT)
Northampton Wools (Northampton, MA)
WEBS (Northampton, MA)
Marji's Yarncrafts (Granby, CT)
Ewe & You Fiber Arts (Windsor, CT)
Village Wool (Glastonbury, CT)
Yarn Barn (Woodbridge, CT)
Knit New Haven (New Haven, CT)