Last weekend was a huge success.  The weather was brisk but sunny, and our workshop was filled with eager crafters creating a convivial environment in which to learn.  WE want to extend a very hearty thank you to everyone that attended and to Lorilee for her fabulous instruction.
Lorilee is a delightful person and a very generous teacher.  She thrilled the group with her patient instruction that gave us a new mastery of her beautiful vertical stranding technique.  We enjoyed her sense of humor too.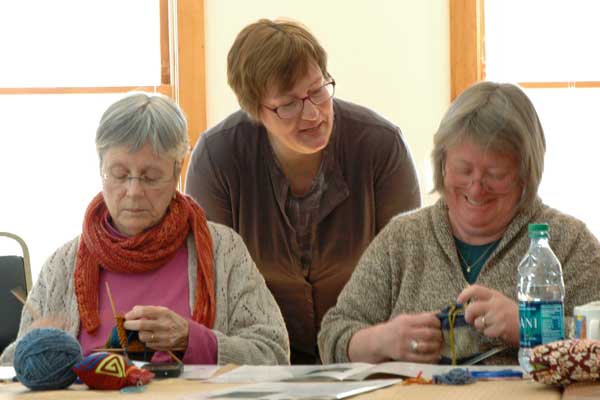 She brought a huge selection of stunning samples with her for us to browse through.  She also gifted the students with two patterns each, a Craftsy coupon for additional learning and has promised to follow up with any of us who have questions about how to use what we learned last weekend.
Saturday was spent creating swatches that included all kinds of vertical color techniques and textures.  Throughout her instruction Lorilee provided us with tips and tricks for new cast-ons, various bind offs and increases and decreases that will improve our projects for years to come.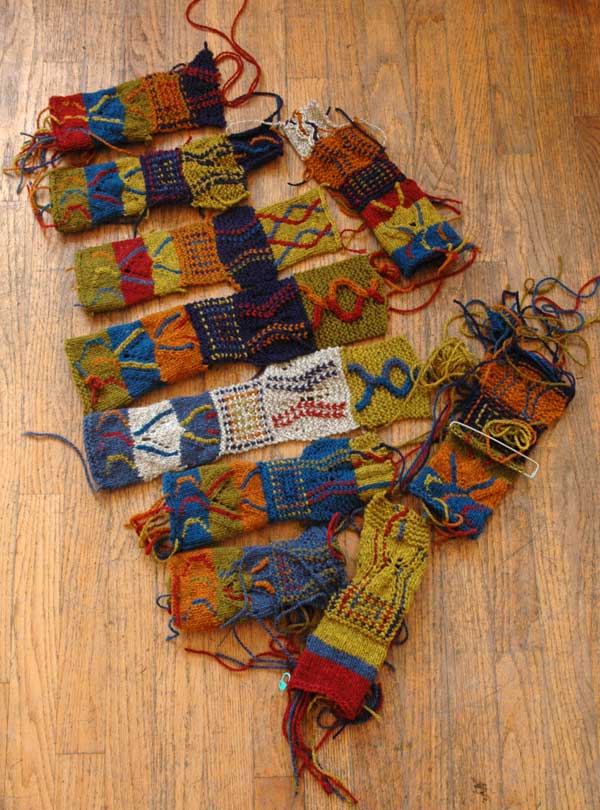 On Sunday we were able to start projects of our own with her thoughtful guidance that meant all of our new knits got off to a great start.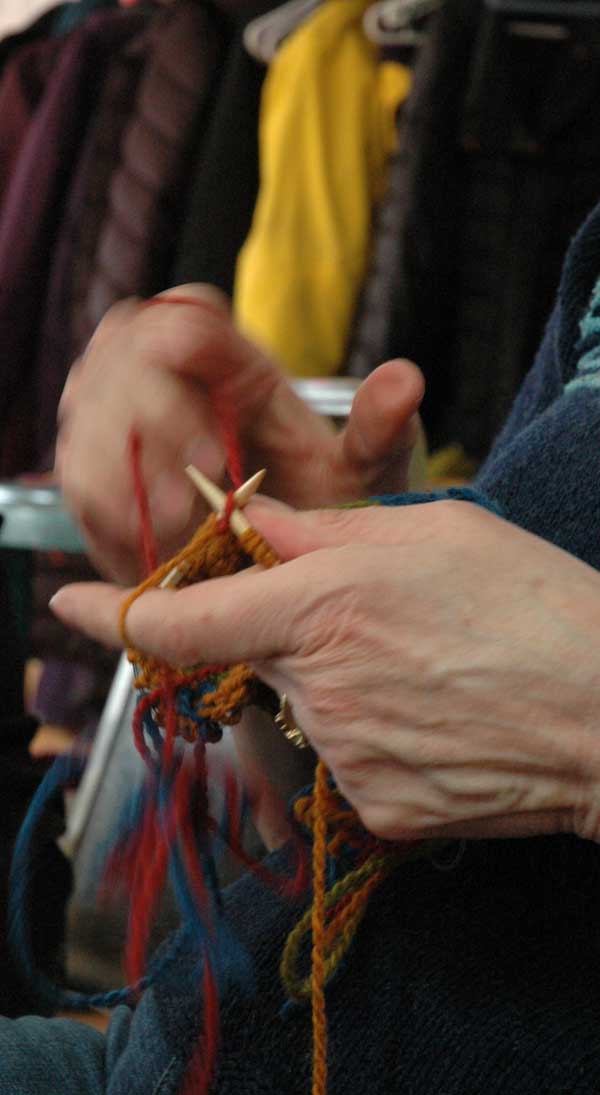 We have created a new
Ravelry Group
specifically geared towards our Knitting Weekend friends.  It is a space where we hope to stay in touch with students and teachers alike.  And in conjunction with its launch we are also announcing an exciting contest!We will be selecting a winner at random from among the new members who have joined the group and giving them a 50% off the registration fee of a future Knitters Weekend of their choice.  We'll provide more information about that contest as we get closer to drawing the winner later this summer.
We'll share details of our upcoming Knitter's Weekend in the fall as details come together here and on the Green Mountain Spinnery Knitters Weekend Ravelry Group page.  We hope that you'll be able to join the fun and come learn something new with us.