Happy New Year!  To help you celebrate what we hope will be a fiber filled 2016, our Winter Sale begins on the 4th, and you are going to be thrilled with what we have available.
You'll find discounted skeins of Mountain Mohair, Alpaca Elegance, Mewesic, Cotton Comfort, Sylvan Spirit, Yarn Over, Sock Art and a even more surprises.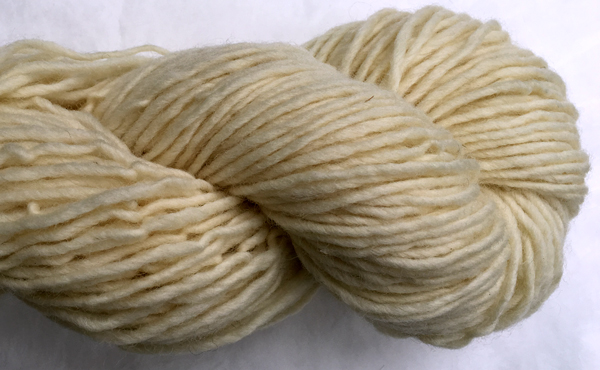 Something that we are particularly excited to be able to offer is this gorgeous bulky weight 100% wool.  These skeins include 170 yards of a Clun Forest and East Friesian wool blend this has been discounted 40%!  Undyed skeins will be available in this beautiful creamy white and Melissa is hard at work hand painting additional skeins that will be revealed on Monday morning.
You can download a copy of our sales flyer here and plan your order this weekend.  Early on Monday morning, you'll be able to find these items in the SALE ITEMS section of the Spinnery website.  You may want to make your selections early so that you don't miss out on the savings that are available while our limited supplies last.
We look forward to hearing from you and we are especially eager to see what you create with these special skeins.