Next Saturday there will be two nearby fiber gatherings that you'll want to make note of.  In Vernon, CT the Connecticut Sheep Breeders Association will be hosting their 108th Annual Sheep, Wool & Fiber Festival from 9am – 4pm.
Here, you'll get a chance to enjoy workshops, demonstrations, as well as "fiber of all types, fiber tools, dyes, finished goods, soaps, herbals, local CT cheese and a variety of other quality items produced by small farms and businesses from the North East."  You'll also get a chance to see sheep being sheared, which is a sight to see!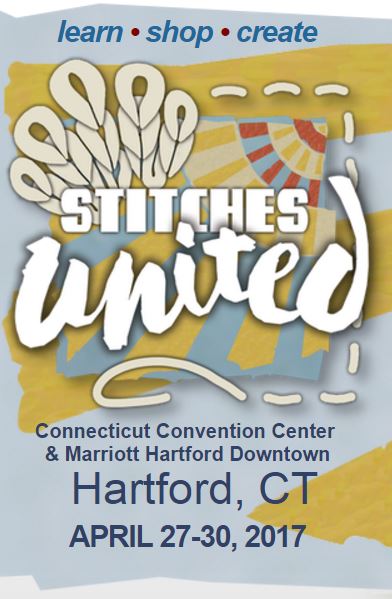 Over in Hartford, starting on Thursday, April 27th; Stitches United will be drawing crafters of all kinds to the Connecticut Convention Center.  The former Stitches East has expanded to include quilting, sewing, cross stitch, and more.  Now, those of us equally inspired by yarn and fabric have a gathering that provides classes and shopping for all our passions.
This event presents all of us with an exciting opportunity to expand our crafting repertoire with new skills!  Registration for classes is still open.  We invite you to peruse the generous list of offerings and see if there is something there that you've always wanted to try.  The selection is remarkable, from the ergonomics of knitting to hand sewing bow ties.  What fun!
Maureen and Kate from the Spinnery will be on hand in the marketplace giving visitors a chance to peruse our newest patterns and yarns.  We invite you to visit our booth and show us what you've been working on since we've seen you last!  We look forward to catching up and sharing our passion for craft!