At the end of each day of the 2017 I-91 Shop Hop, each of the eleven participating shops will draw a raffle ticket from their collection gathered from the Shop Hop visitors that stopped into their shop that day.  Over the course of the weekend, 44 tickets will be drawn!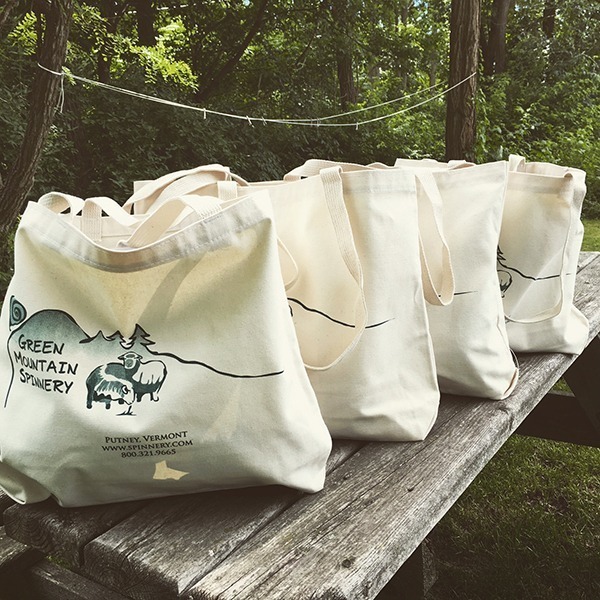 These raffle winners will receive a gift bag like the ones shown above, which we have set aside for the four winners that we'll select.  By visiting a few shops along the Shop Hop, it is entirely possible that folks could win more than just one!  Along with goodies from the Spinnery, these bags contain items from the Shop Hop's generous sponsors:
Accessories Unlimited, Berroco, Inc., Brown Sheep Company, Bryson Distributing, Cascade Yarns, Churchmouse Yarns & Teas, CLassic Elite Yarns, Frabjous Fibers, Knitting Fever/Euro Yarns, Madelinetosh, Malabrigo Yarns, Misti Alpaca, Mountain Colors, Nancy's Knit Knacks, Plymouth Yarn Company, Rowan/Schachenmayr, Schact Spindle Company, Sirdar USA, Skacel Collection, Tahki/Stacy Charles, and Westing Bridge – Chia Goo Needles.
And that is in addition to the GRAND PRIZE winner whose prize includes gift certificates for the 11 shops, as well as yarns, needles and other goodies!  You can be entered into this drawing by visiting all 11 shops, getting your passport stamped in each shop, and submitting your completed passport at your last shop before 5pm on Sunday 6/25.
You can learn a more about the fun on the Shop Hop's Facebook page.  We hope that you'll decide to join the fun this weekend.  We look forward to seeing you soon!