Meet us in the barn via Zoom on Saturday, May 15 from 5 – 6 pm EST for Wing and a Prayer Farm's Monthly Barn Chat!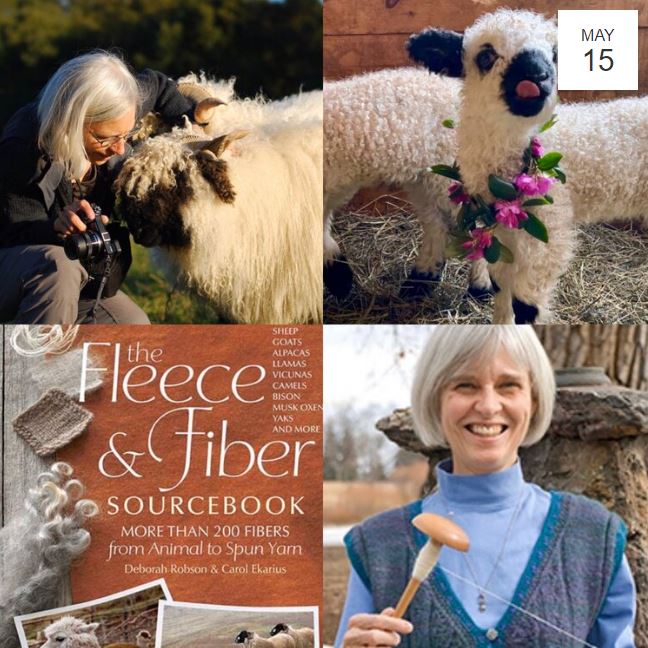 We are proud to be sponsors of this month's event.  This Saturday, Deborah Robson, author of "The Fleece + Fiber Sourcebook" and Farmer Tammy will host a "Wool Free For-All".
Bring your questions about wool, any and all of it. Tammy and Deborah 'll do their best to answer and if they can't it will be fodder for future talks!
You'll need to register to get access to the zoom event.  $20 tickets are available in Tammy's shop here: May Barn Chat Tickets.
We hope that you enjoy this fun and informative gathering, perhaps we'll see your smiling face in the group!