We wanted to send you a special invitation to join Maureen in our virtual SAFF booth (aka our Mill shop).  Friday, October 23rd, at 9 am
EDT
you'll find us LIVE on Facebook!  You can join the fun,
here!
  Maureen will quickly run through some great project ideas and our new yarn offerings in a whirlwind 30 minute video that we hope will get you excited about this season's projects.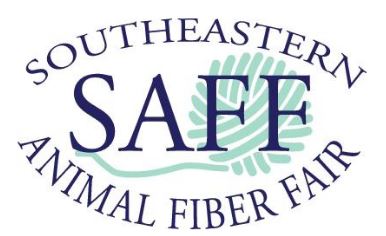 We hope that you join the
Missing SAFF Facebook Group
this weekend to enjoy the full schedule of Facebook LIVE videos that will connect you with some of your favorite vendors whom you usually see this weekend in Ashville, North Carolina.
It will be almost as if we were gathering in person!