Thanks to Lauren, the Spinnery has a brand new member!  We'd like to introduce you to wee Roo.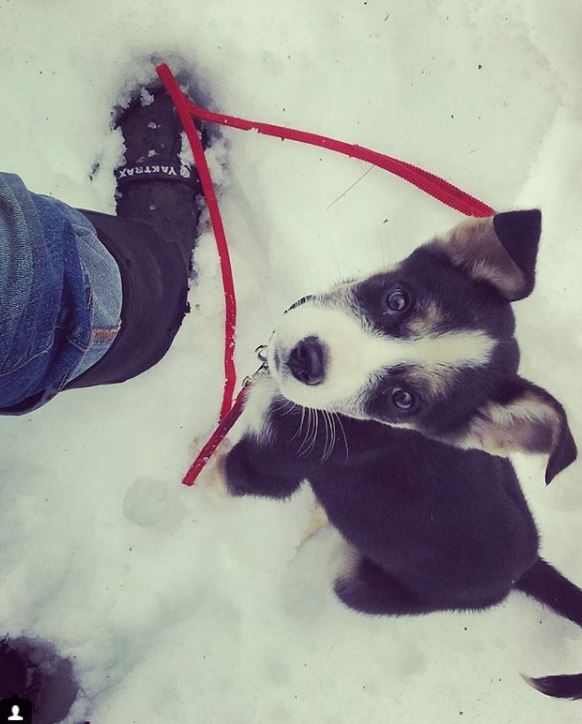 He arrived at the Spinnery a little over a week ago and has us all utterly smitten.  He's named after the beloved A. A. Milne character from the Winnie the Pooh volumes that we all enjoy.  He is characteristically bouncy and eager to greet visitors with a friendly lick and a very waggy tail.
While doing a bit of research, David came across the word Roo in the glossary of the Field Guide to Fleece compiled by Deborah Robson and Carol Ekarius.  As it turns out, Roo is a verb: "to pluck wool from sheep after the fiber has loosened and is naturally shedding. Wool can be collected by rooing only from sheep that seasonally molt or shed their fleeces."
Based on our little Roo's passion for sniffing out our most fragrant fiber (in between naps and trips outside), we think that he may be a natural at finding wool in the wild!
We hope that you'll have a chance to visit us while he's in his infancy.  He loves making new friends just as much as we do!