Ten great big boxes of custom spun yarn is leaving the Mill this week to head to Bollman Hat Company in Pennsylvania.  This delivery of gorgeous Merino wool that will eventually become high fashion headwear, inspired us to share a story with you about another employee owned company that we partner with.
Bollman has been in operation since well before the Spinnery was founded.  "Three generations of Bollmans expanded the business before selling the company to a group of managers in 1974. In 1985, Bollman adopted an employee stock ownership plan."  They count this as one of the secrets to their success.
We started working with them decades ago when we began using their scouring services.  Originally we were able to send fiber to them to scour in Pennsylvania; they have since moved that work to a new facility in Texas that can clean hundreds of pounds of wool in a fraction of the time it would take us to clean it here (where our capacity tops out at about 250 pounds a week).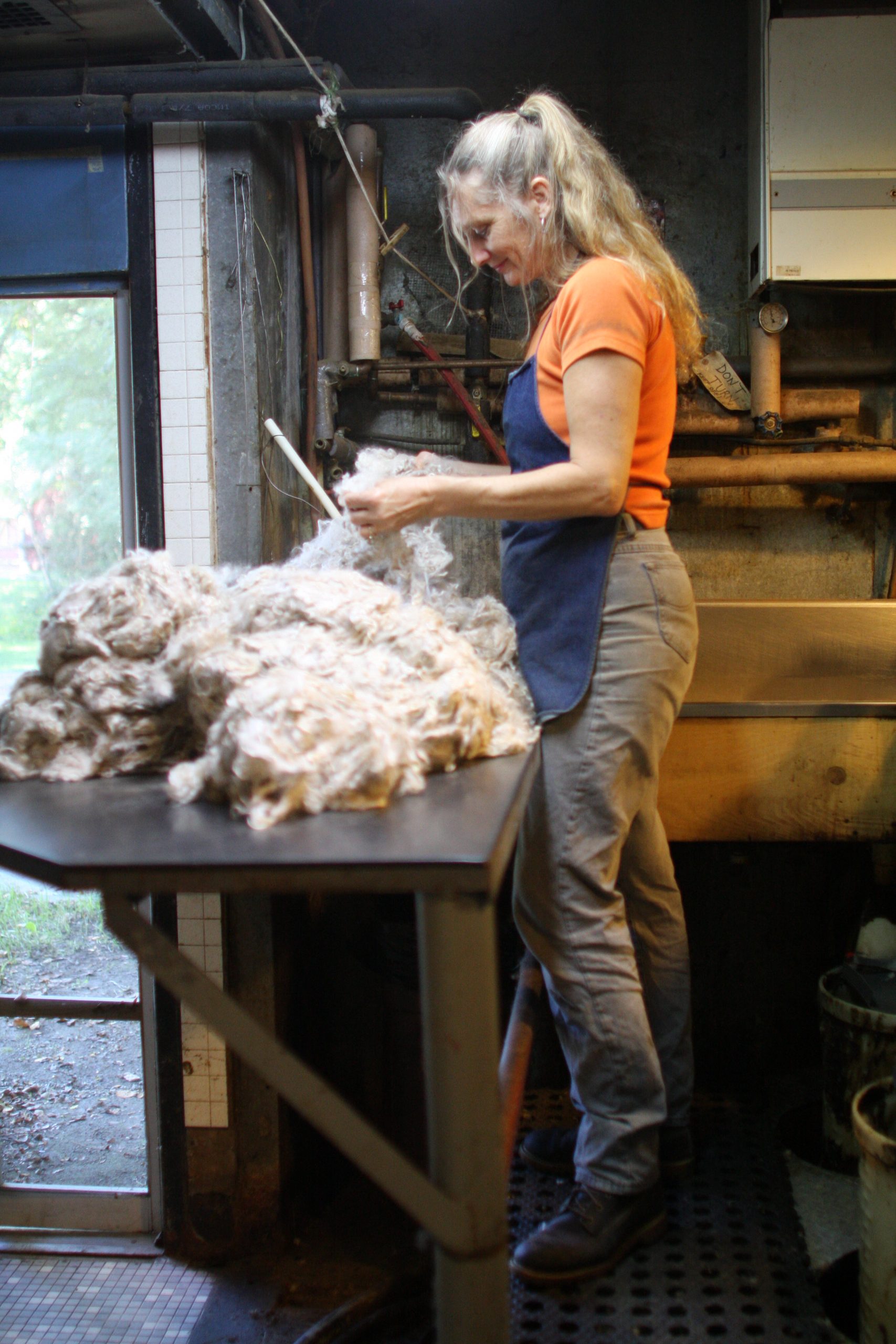 This fall we began collaborating with them on an exciting new project that brought several of our favorite fiber friends together. Don Rongione of Bollman reached out to Dominique Herman at Catskill Merino to source hundreds of pounds of her buttery Saxon Merino fiber grown in upstate New York for a new entirely US based hat project.
Believe it or not, a camera crew went to the farm to meet Dominique and the sheep, and even followed their fiber to the Mill here in Vermont so that they could capture the entire story of this new venture.  That video will eventually become public as the final hats are made available for sale which we estimate should be before the end of this year.
In the meantime, for a deeper dive into both the history and current impact that both Dominique and Don are having in the larger US based fiber community you may want to treat yourself to a great read.
Clara Parkes' newly published Vanishing Fleece tells the rather epic story of another bale of wool from Catskill Merino.  "In 2012 she purchased a 676 lb. bale of American Merino wool and began a crowd-funded project known as The Great White Bale, in which she chronicled the process of turning the raw wool into finished yarn."
Her bale was scoured at the Bollman facility in Texas.  And we return full circle to where we started.  Our fiber world is a very small one!
We are very happy to play our small part in collaborative projects like this one.  We look forward to seeing how the yarn we produced is transformed into practical, stylish and  hardwearing hats by the folks at Bollman.  We'll let you know when we learn that they become available for purchase.