The calls to action this week have led many of us to seek out ways in which we can be more supportive of our friends of color in the fiber world.  We'd like to share a couple of resources that may allow you to feel better connected, informed and involved in the work of anti-racism.
It is the perfect time to learn more about and support the diverse voices and talents that have been marginalized by systemic racism and unconscious bias.  In 2018 Jeanette Sloan, a knitwear designer from the UK, collated a list of People of Color working in the fiber world.  Thanks to the positive response in the community in recognizing the value of this resource, she crowd sourced funding to make the website that is now home to this valuable directory: BIPOC in Fiber.
You'll find Designers, Dyers, Teachers, Journalists, Shop Owners and more.  We encourage you to explore the website and enjoy the rich variety of creative talent to be found there.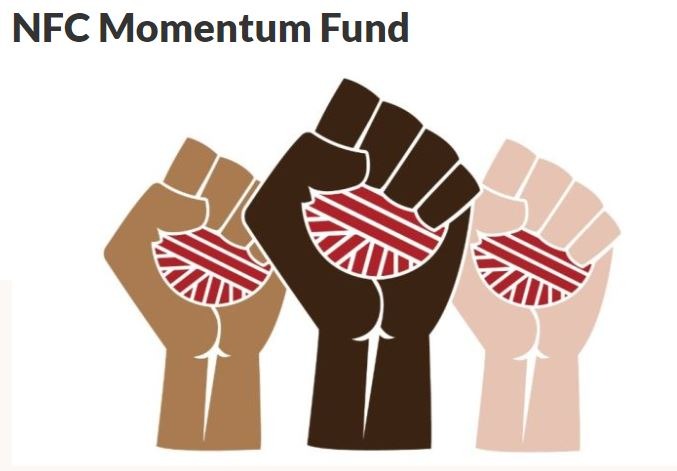 In Baltimore, Karida Collins of Neighborhood Fiber Co. is organizing a fundraiser within her community that we encourage you to support.  She is asking for all our help to start the NFC Momentum Fund, a donor-advised charitable fund at the Baltimore Community Foundation.
The NFC Momentum Fund will be able to receive tax-deductible donations that will be dispersed to a variety of organizations working for justice, empowerment, and equality. Right now, we are raising money to support protesters in the Black Lives Matter movement.
Thanks to the generosity of our worldwide fiber community, she was able to surpass her initial goal of raising $10,000 in just a few days.  She is now working towards a new goal of $100,000, and is more than 2/3 of the way there.
We invite you to learn more, get involved, and support those who are working towards making our community more inclusive and welcoming to all. Together, we can effect powerful change.