We have two virtual gatherings to invite you to this week!
This Saturday morning we'll gather at 10 am to noon when Larisa will be hosting our next virtual meet up on Go To Meeting.  Using your computer, tablet or  phone, head over to this website: https://www.gotomeeting.com/meeting/join-meeting and enter our Meeting ID number: 423-682-741.
At the same time, our friends at Must Love Yarn are hosting a virtual marketplace that will feature 8 terrific artists that you'll want to check out!  Join their Zoom gathering between 10 am and 2:30 pm to see what some of our favorite fiber farmers, yarn producers and crafters (many of whom are Vermont locals) have been working on this summer!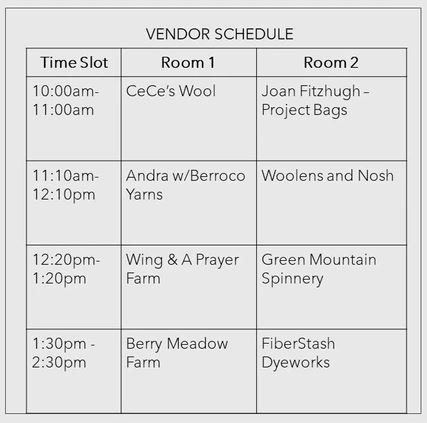 Larisa will be our host of the Green Mountain Spinnery "power hour" between 12:20 and 1:20 pm.  You can join the fun by using the zoom app on your phone or heading to https://zoom.us/join in your browser.  The meeting ID is 814 1364 0706 and the password is 853118.
You'll be able to purchase yarn and other knitting related goodies from these vendors directly and your purchases will be shipped to you without delay.  What fun!