Putney Vermont is not your typical small New England town.  We've got much more to offer than a post office, general store and gas station.
There are no less than 3 intimate world-class theaters providing diverse cultural events from classical music Master Classes (at the Yellow Barn) to award winning Puppetry (at the Sandglass Theater).  We have a rich offering of local eateries.  And there's us!
In an effort to entice you to our corner of Southeastern Vermont as part of your summer getaways, we wanted to share a few of our favorite things to do in and around town so that you could plan on making a full day trip out of a visit to our Mill.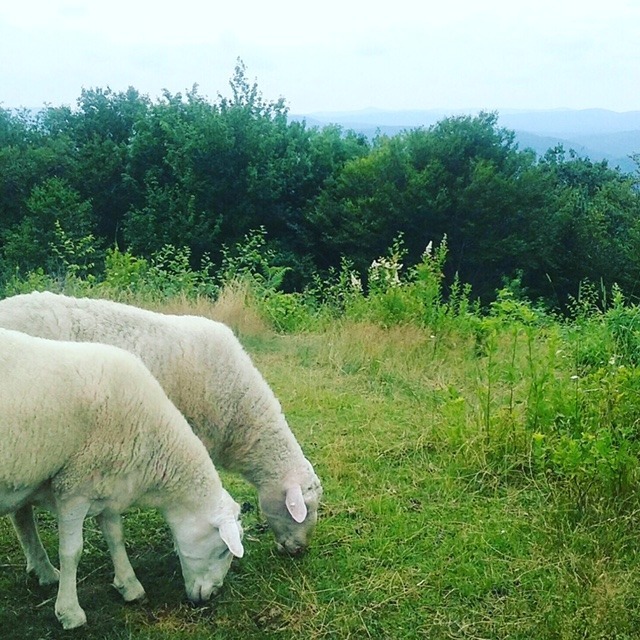 5.  Spend some time in the great outdoors!  You could enjoy a quick hike to the top of a nearby peak.  Lauren popped up to the top of Putney Mountain on Thursday afternoon, to check on the rams that are grazing there.  She snapped this photo, and we know that you'll love the view from up there as much as these fellows do!
We are also a few hundred yards away from the Connecticut River.  There is a boat ramp at the end of the road that runs right past the Spinnery.  Bring your equipment and spend a few pleasant hours on the water where it's cool.  If you don't want the hassle of travelling with a boat in tow, there are canoe and kayak rentals available in nearby Brattleboro at the Vermont Canoe Touring Co.
4. The Putney Farmers' Market gathers in front of the Putney Co-op on Sundays from now until the first weekend in October from 11am – 2pm.  You'll find fresh produce, live music, locally made crafts and various snacks that may provide a delicious lunch or ruin your appetite for supper!
3. You can find some sweet maple treats and souvenirs to take home at Hidden Springs Maple's Farm Store.  This local gem can provide you with syrup gathered from a variety of local farms, and their free maple syrup tasting table allows you to try before you buy.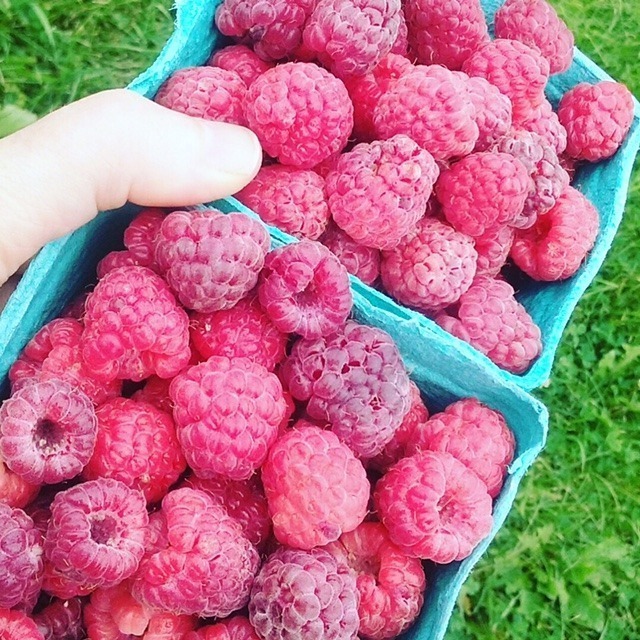 2. Green Mountain Orchards' pick your own blueberry fields and raspberry brambles have opened for the season.  And their peaches should be ready for harvest in the next couple of weeks.  Their early morning hours can give you a chance to arrive in the cool morning and bring home a quantity of fresh berries to fill your freezer before the heat of the day may drive you towards cooler activites.
And last but not least…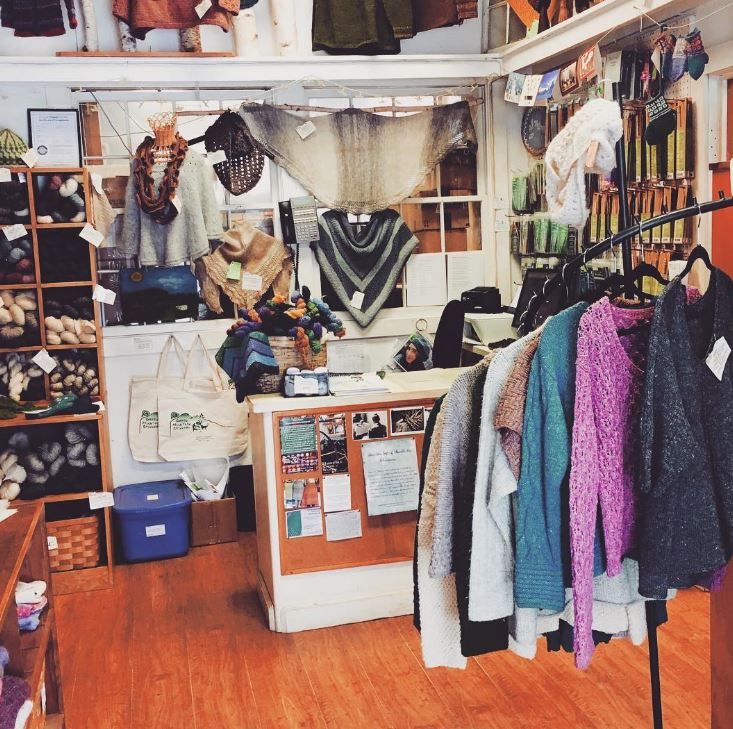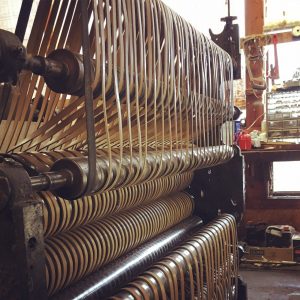 1.  A trip to Putney wouldn't be complete without a visit to our Mill and Shop!  While some members of your group may be drawn to our shop filled with brilliantly hued skeins and wonderful patterns; others in your group may enjoy a chance to see what's going on behind the scenes.
We can provide free tours of our production floor from 9 am – 2 pm Monday – Friday to groups smaller than 8.  Many a traveller has been lured out of the car by the promise of antique machinery, MacGyver worthy repair solutions, and yankee ingenuity.
We'd love to see you and we hope that you'll bring your Spinnery projects along with you, so that we can see what you've been working on.