Our new Ragg-Time yarn is now available online, in our Mill Shop in Putney, VT and (for the next couple of days) at our booth at the Wisconsin Sheep & Wool Festival in Jefferson, WI.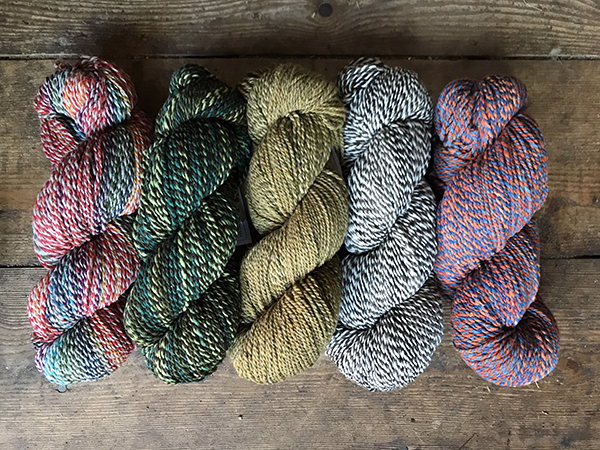 This 2-ply marled yarn is crafted by adding bale dyed wool in sequence in the carding process so that the colors of one ply shift gradually creating soft gradations in color that are balanced by a neutral ply which holds true.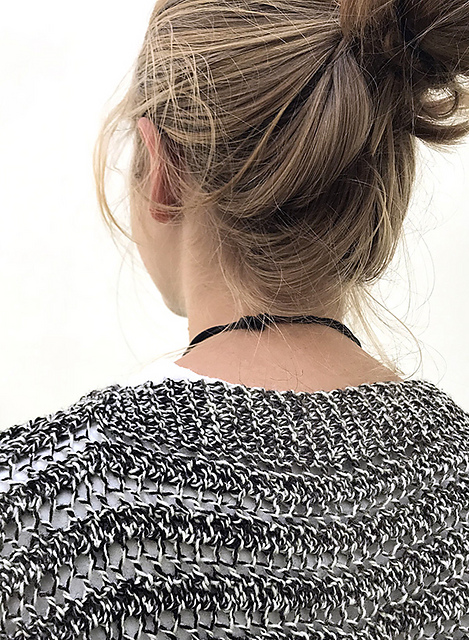 You can see the subtle shifts here in the Berlin Poncho which is knit up with our classic marled colorway named after Irving Berlin.  The typical cream is paired with gradations of dark brown so that the marl moves from a stark contrast to a more subtle one.
On a side note, this fun accessory is knit sideways so those strong horizontal stripes are actually created vertically when worked!  So you'll see a fun interplay of the texture and the subtle bands of color.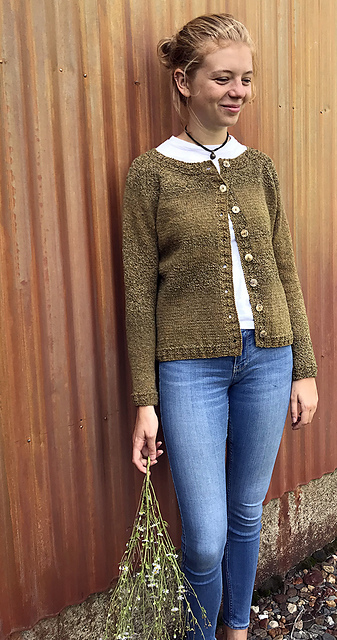 Our new Numina cardigan designed by Kristen TenDyke, is another pattern that shows how even understated variations in color can have a beautiful effect.  You can see that the soft shading characteristic of our Coltrane colorway (that pairs shades of warm golden wheat and soft olive green) presents ragg combinations in a whole new light.
This project is constructed from the top down, and worked back and forth with raglan increases; this ensures a symmetry to the striations of color.
The favorite of our friends at the Wisconsin Sheep and Wool Festival is our Holiday colorway.  These skeins combine 8 bright shades that graduate one from another, plied with a soft neutral grey that balances out their bright hues.  Several of our new patterns feature this colorway; the Trinity Mountain Hat pattern (shown below) includes instructions for three sizes.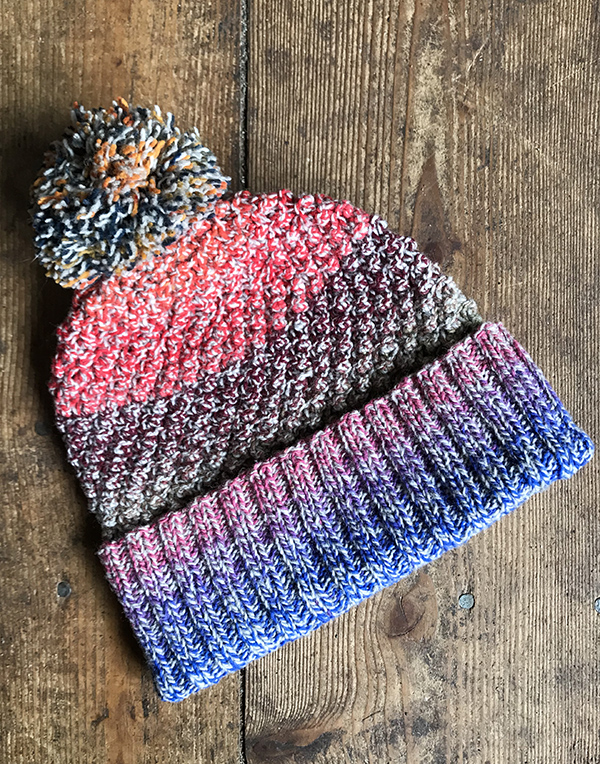 One skein of Ragg-Time will be enough to make a hat in either of the two smaller sizes along with a pompom similar in size to our sample hat. If making the largest size hat, a smaller pompom could be made.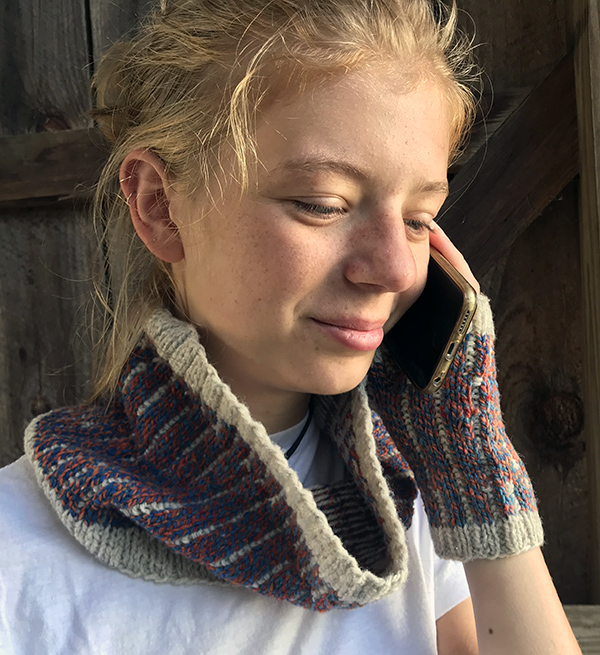 We have a couple of other accessory patterns that call for a single skein of Ragg-Time. Megan Barrett's Rhubarb Cowl and Mitts pairs a single skein of Ragg-Time with 2 skeins of New Mexico Organic for a matched set that uses corrugated ribbing to craft a beautifully textured fabric that offsets the bright jazzy marl againsts a soft neutral to stunning effect.
And Maureen's Zen Shawl is a FREE pattern that can be created with a single skein of Ragg-Time.  Our sample knit up with the Holiday colorway has been the hit of the Wisconsin Festival!
We hope that you'll try a skein for yourself and that you'll have a chance to see our collection of new patterns and samples in person at one of the upcoming shows we'll be attending this fall.