October is an ideal time to visit Vermont.  The days are (mostly) crisp and bright and the fall colors are starting to pop around Putney!  Scuffing through drifts of brilliant leaves is a pleasure straight from childhood to enjoy.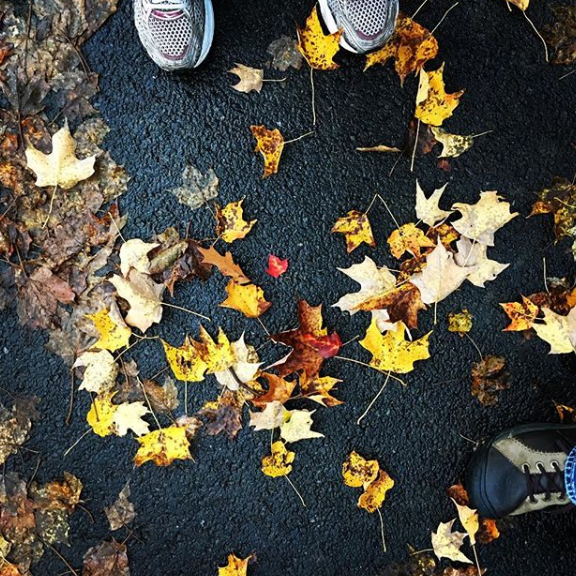 In celebration of this season of color, and to offer our visitors something very special, Melissa recently dropped off some hand painted skeins that we have available for purchase only in our Mill Shop.
These skeins are one of a kind and in such limited quantities that we aren't able to make them available through our website.  The only way to purchase one (or more) of these beauties is to visit us in person, or give us a call to ensure that your favorite is set aside or shipped on its way to you without delay!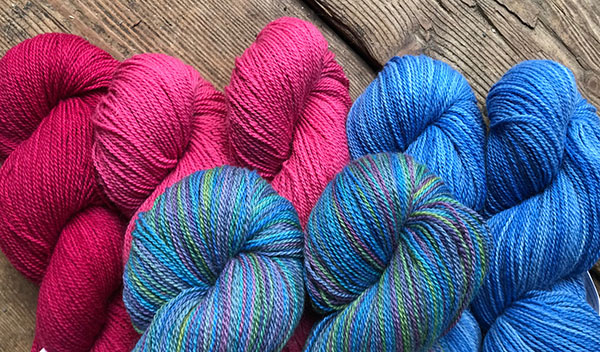 Shown above is a selection of Meadow skeins.  This fingering weight 2 -ply yarn is composed of a 50/50 fine wool and kid mohair blend for strength, shine, and delightful softness.  Each 3.5 oz. skein includes 400 yards, giving you enough for a pair of socks, a lightweight hat or a small shawlette.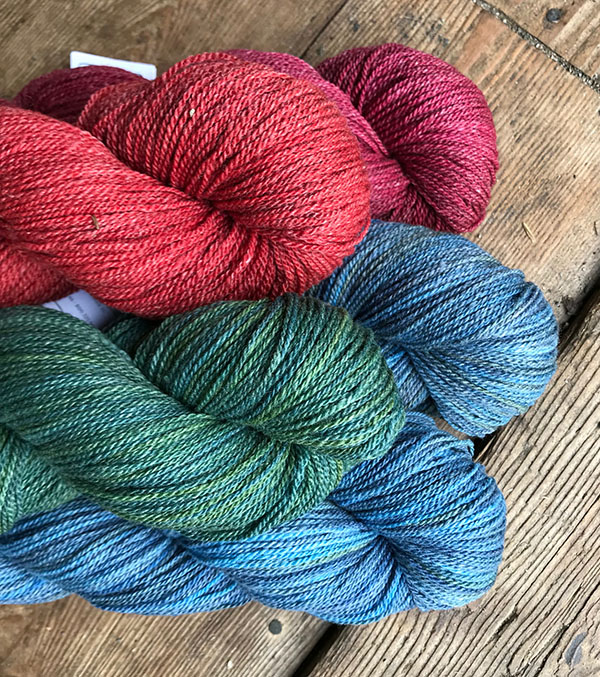 Melissa also worked her artistry on several skeins of Forest yarn.  This 70/30 blend of fine wool and TENCEL has an eye catching luster that will make every stitch look its best.  Maureen's Jenness Pebble Socks will knit up beautifully with one of these skeins.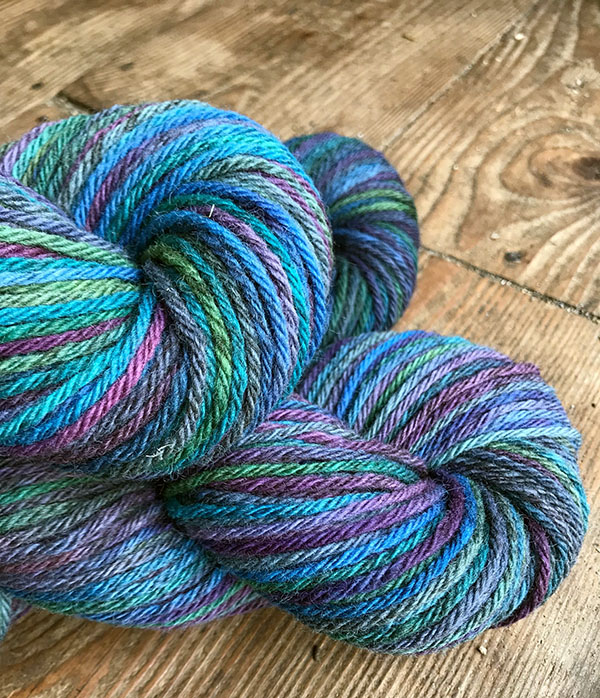 And for those of you who might prefer to work on a project with more substance (and fewer stitches), Melissa also dyed a handful of our new Nor'easter yarn. One of these skeins will knit up quickly into the Whitinsville Hat.
We hope that these pretties may induce you to come and visit.  If you can time your visit to arrive between 10 am and 2 pm Monday – Friday we should be able to offer you a tour of our production floor. This is often a highlight for family members young and old who are eager to see how things are made.
We'd love for you to plan a day to relish the season, pick some local apples, and find some beautiful yarn here at the Spinnery for your winter's knits!