We recently finished a brand new batch of Grey Vermont Organic yarn, giving us an opportunity to begin working with a new organic fiber source!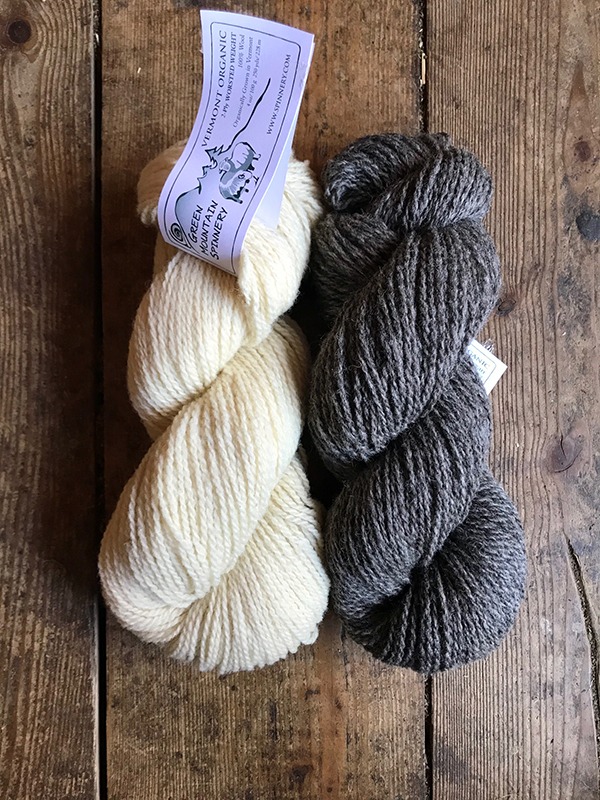 Last year, Shona started
Flying Dog Farm
as she began shepherding the flock started by her parents, the folks behind
Luna Bleu Farm
located in South Royalton Vermont.
We purchased some of her darker Perendale fiber and have added it to the Tunis/Dorset fiber we've been using in the past. This has resulted in a delightfully bouncy batch of worsted weight Grey Vermont Organic yarn.
This breed of sheep (a cross between Cheviot and Romney) was introduced into the US in 1977.  Their fiber is known to capture air in its clear even crimp creating a finished yarn that is delightfully warm. It showcases textured stitches with crisp detail, making it a perfect choice for sweater projects!
Shona is embarking on an ambitious project of improving her farm's soil with diversified cover crops that will capture carbon, and create a more robust biosphere that will make everything on the farm healthier.  We are excited to be able to support her work with the purchase of this fiber.  This organic yarn is helping to create a more beautiful earth.