Our Annual Tent Sale starts this morning and with some terrific deals you won't want to pass up!  Sale prices of 20 – 40 % off limited edition and odd weight yarns are valid through Friday June 15th on our website (while supplies last).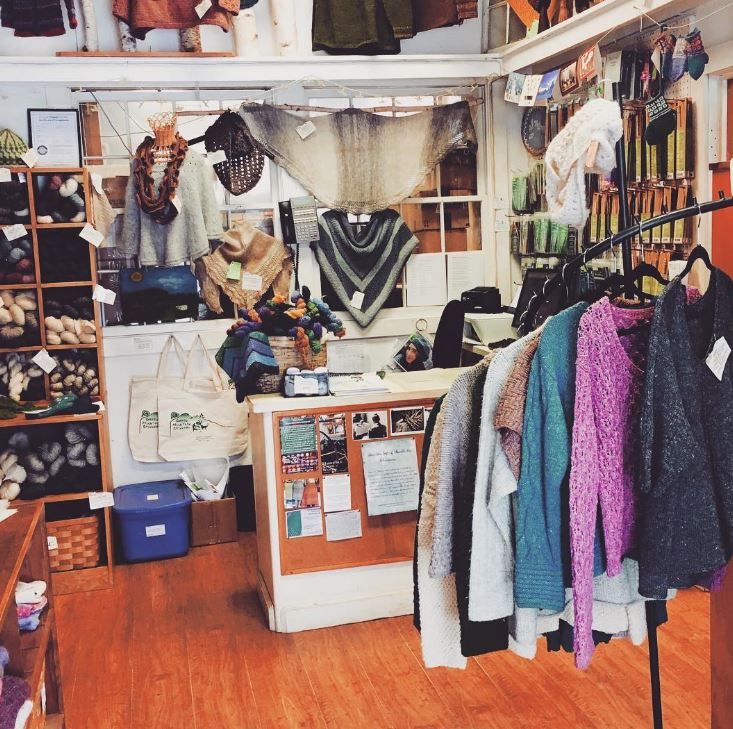 And at Mill Shop in Putney, Vermont you'll find even better bargains today through Monday May 28th.
We'll have a limited supply of orphan skeins available at $8 each and irregular skeins for just $5!!  You'll find smaller project quantities among these bargains and to help these skeins find a new home, we have a couple of single skein project ideas that you may want to use to get a head start on your holiday knitting.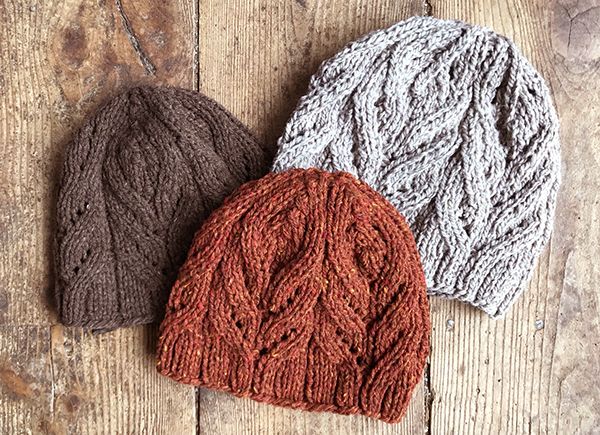 First up is Jane Richmond's Betsy hat.  This pattern calls for less than 100 yards of bulky weight yarn and knits up as quick as a flash.  Kate cast on with a single strand of our bulky Yarn Over and Larisa made a version holding a double strand of our DK weight Mewesic.  (Shown above from left to right is Norwegian Wood and Diamonds & Rust Mewesic and Fog Yarn Over) Either version works with just a single skein!
But we must confess that our current favorite pattern suggestion is Thea Colman's Water.   Purchasing this beautifully cabled beanie pattern will support Mari Copeny, also known as LittleMissFlint.  
She's an 11 year old activist in Flint MI, who's already done more in the past 4 years than most of us will do in a lifetime, to help her community. She's been tirelessly using her voice to keep attention on the fact that her town does not have clean water, as the Flint Water Crisis is often lost in the swirl of things going on today.
All of the proceeds from this pattern will be donated to her GoFund Me campaign that provides bottled water and backpacks for kids in her community. Thea Colman will be keeping a tally of what's been given and it will be posted on the Ravelry pattern page.  We're proud to be able to share with you that the pattern has raised over $1,000 in the first 24 hours after its publication!
This hat calls for 150 – 170 yards of worsted weight yarn and you'll be able to find dozens of possible options among the skeins we'll have available for sale!
What could be more appealing than finding a great bargain, supporting a worthwhile cause, and having a beautiful gift (perhaps for yourself) to boot?  We invite you to join the fun this weekend and get take advantage of our terrific savings that come just twice a year.