We have some exciting news to share with you this week.  At long last our new yarn is ready for you to begin working with!  We'd like to introduce you to Mewesic.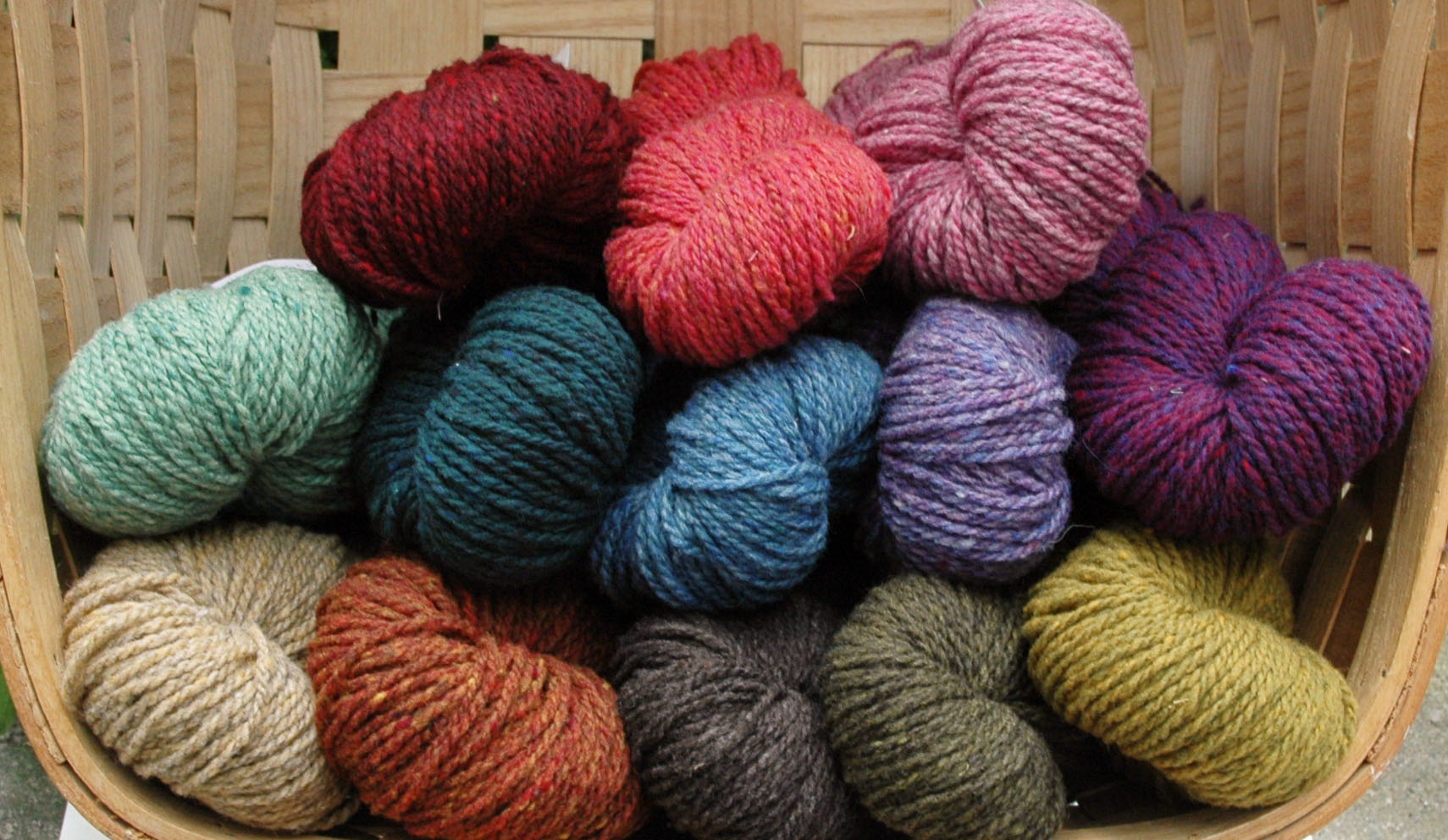 These beautiful 2 oz. skeins include 180 yards of DK weight wool.  We have blended the fiber from a wide variety of different breeds to create a special mix that is lustrous and crisp.  Included in the fiber content are medium fine wools such as Rambouillet, Columbia, Targhee and Friesian sheep as well as lustrous fleeces from Corriedale, Montadale and Romneys. The result is a lofty yet durable yarn with great stitch definition.
We spent weeks coming up with a color palette that we couldn't wait to get our hands on.  Now, we have a total of 13 beautiful heathered colors that have been created by blending our bale dyed wool.  You'll love how rich and deep these hues are.
Here you can see the wool for our Norwegian Wood colorway waiting to go through the picker.  All of our new colors are named after songs, and we think that you'll have as much fun as we did remembering these tunes and humming along as you pick your next project or cast on.
For those of you looking for natural undyed neutrals, you can reach for our New Mexico Organic yarns that offer a creamy ivory and soft grey in the same gauge.
We introduced these skeins last week at the Wisconsin Sheep & Wool festival to rave responses.  We hope that you are as excited as we are about Mewesic and we can't wait to see what you make with it!