We love hearing from our friends and customers what they'd like us to create next.  We've received some great ideas from those of you who stop by our booths at festivals or our little shop here in Putney.
One request that we received several times this year has now come to fruition; we've added a Grey Ragg colorway to our Weekend Wool collection!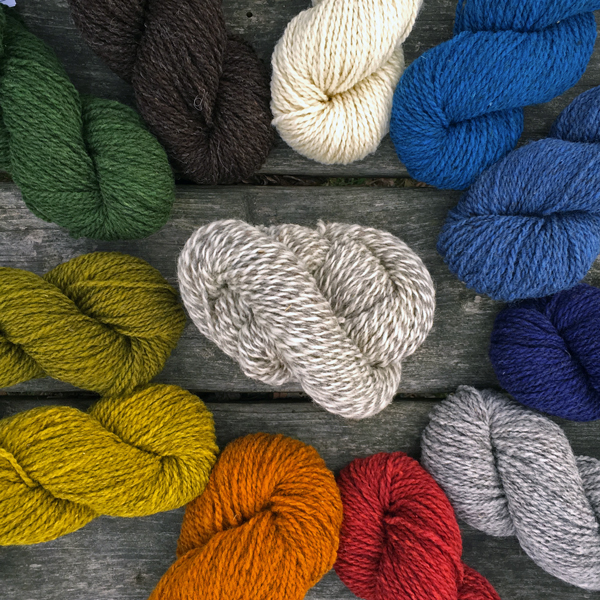 By plying together individual strands of the White and Natural Grey, we've created a traditional color that will add beautiful a marled texture to your worsted weight knitwear.  You may want to try a skein or two out by making a pair of our IBH's Toasty Socks.
Or you may want to browse among the several patterns we found on Ravelry that could be a perfect fit for our new skeins. They range from small accessories to sweaters.
We hope that you have fun figuring out what you'd like to make with this new yarn.  We'll be sharing what we create with it on our Facebook page as soon as they come off the needles.