With 2017 just hours away, all the bustle of the past weeks is beginning to wind down.  A heavy snowfall has blanketed us here in Vermont, giving us a perfect excuse to enjoy some reflective time inside by the fire.
Do you have resolutions or goals for 2017?  Perhaps the New Year will bring with it intentions to learn new techniques, try your hand at something a bit more complex than you've tackled before or a chance to play with a fresh color, fiber blend or yarn combination.
With the prospect of a new project in mind, we'd like to share with you Cap Sease's new pattern, the West River Wrap.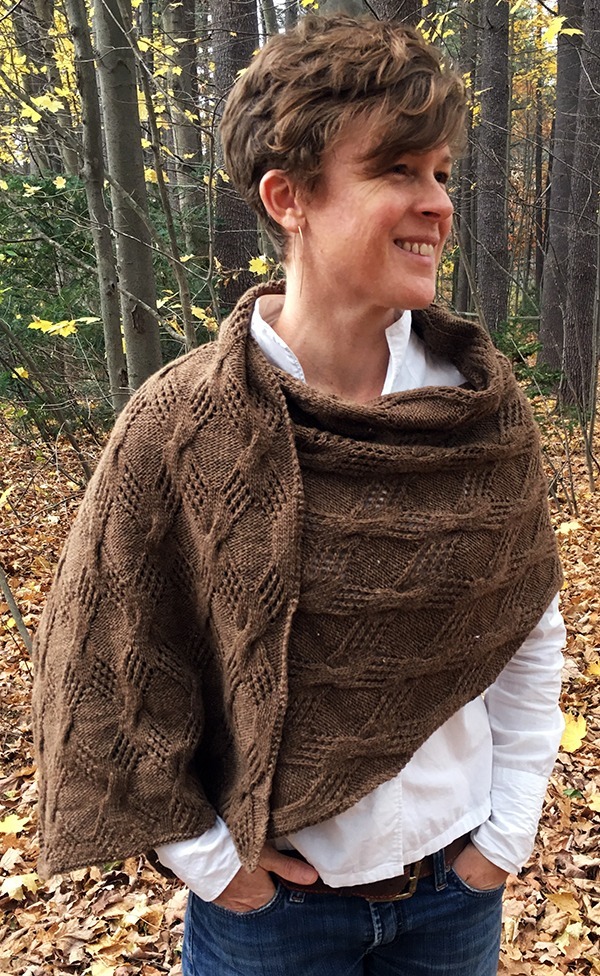 This beautiful rectangular lace shawl is knit up with 3 skeins of our Moorit Singles or Simply Fine.  (The sample shown above was made with Moorit Singles.)  This limited edition yarn is made with 100% undyed merino wool that is a pleasure to work with and snuggle into.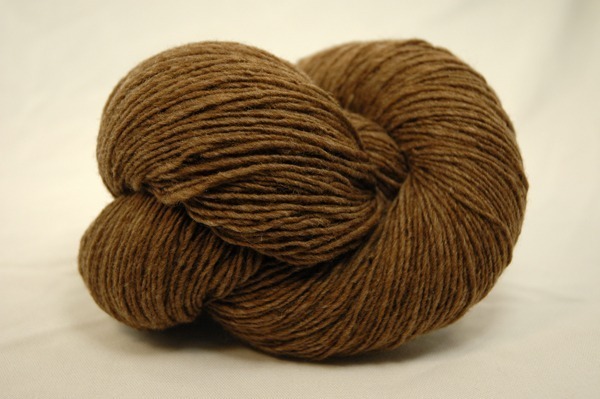 Both of these single-ply fingering yarns are a delight to work with.  The simple un-plyed construction of the yarns highlights the cable/lace texture of this fabric, allowing all your stitches to shine.
The pattern's instructions are both written and charted for ease of use.  The repetition of the lace pattern can become familiar allowing your mind to wander a bit as you watch your project grow.
And grow it will!  This large shawl will help wile away the dark winter hours ahead growing in length as the days gradually grow longer as well.
As you contemplate your crafting year ahead this weekend and make plans for new projects, keep in mind that we are here to help with suggestions for designs and yarns as well as answering questions as they come up while you work.  We can't wait to see what you make in 2017.