Spring arrives a bit late here in Vermont.  While we see our Instagram feeds fill with photos of early blossoms from elsewhere in the world, our gardens are just now losing their blanket of snow.
So our Spring color comes in a slightly different form.  We've been working through our colored yarns this week in production.  This plethora of rich hues have made the Spinnery a vibrant place to be.  We've carded, spun and skeined several colors in our Mountain Mohair line including: Vincent's Gold, Midnight Blue, Wintergreen, Claret, and Elderberry.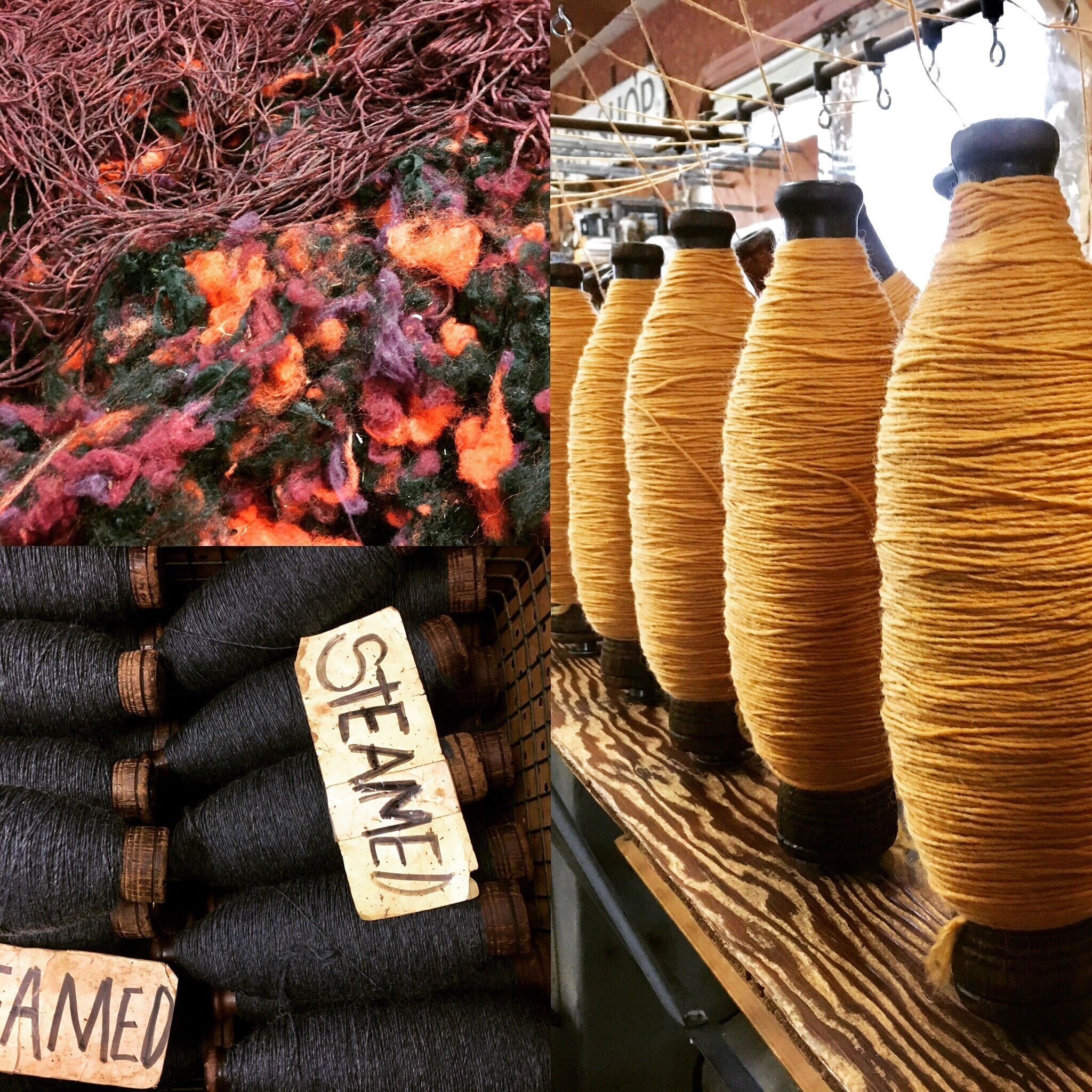 These colors have transformed our production floor into an early spring garden bed (of sorts) and has us all eager to start working with more color in our crafts as well as at work.
The yarn that has been taking center stage in all of this, is a new batch of our Peach Beryl Sylvan Spirit.  We've bumped up the color intensity and created skeins that are mouthwateringly fresh and juicy.  You can see the difference below.  The skein on top is from the new dye lot and the one on the bottom is from the previous one.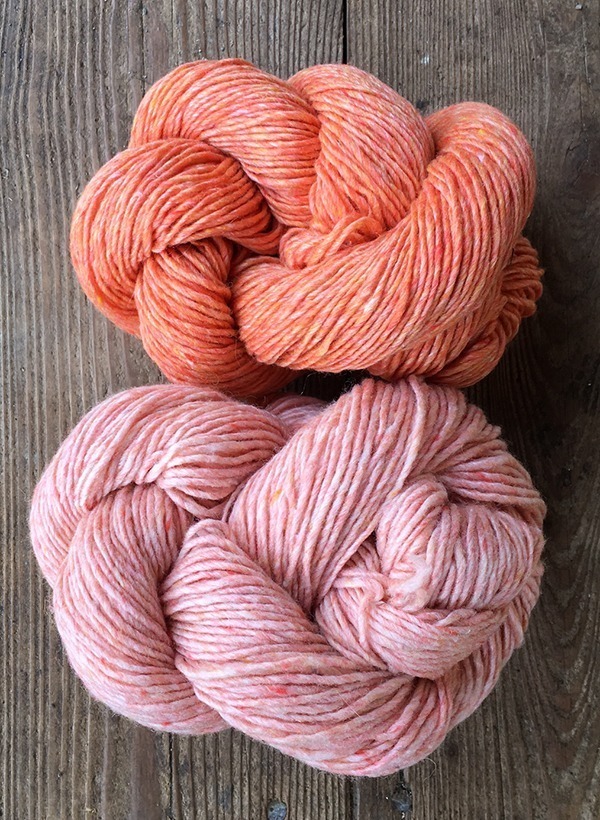 This fun new dye lot makes us think of cantaloupe, peaches, clementines, and sherbert.  What could be better for warmer weather knits?  Kate keeps picturing this yarn for a wee dress or tunic, perhaps paired with the new Citrine colorway, it could make a playful version of Annie Rowden's Polka Dot Tunic.
If the thought of a child's dress appeals to you, there are many more pattern options for you to consider on Ravelry.
You might also want to consider it for a shawl.   Briston Ivy's Knúsa (published in the Share issue of Taproot Magazine) would be a delight to work and would bring this delightfully warm color into your life to brighten any room or rainy day.
We've also flirted with the idea of making some knitted or crocheted Easter eggs.  Since we didn't get this project started early enough, we may end up simply using the skeins to decorate our holiday table!
Who wouldn't want to find a basket such as this, full of candy and skeins left by the Easter Bunny in their garden?  We hope that you have a delightful holiday weekend and that signs of Spring are popping up all around you as well this week.