Our needles have been flying this summer as we've been working to get new patterns ready for the upcoming fall festival season.   Our goal has been the start of the  2017 Wisconsin Sheep & Wool Festival which kicks off next weekend at 10am on Friday September 8th.
We'll have a fun selection of new offerings to share with visitors including some new sweaters, and cowls as well as a few shawl project kits!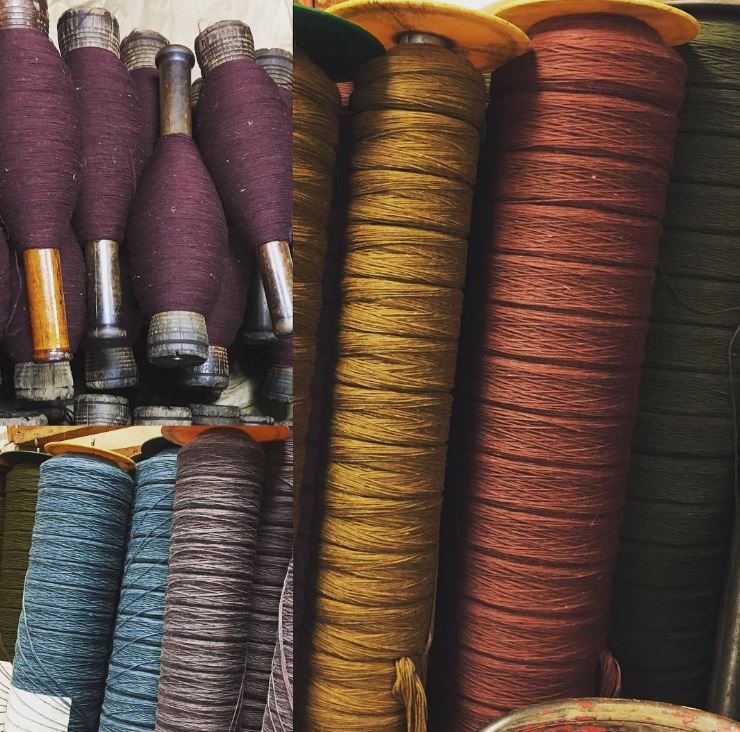 And, there will be new colors of yarn on display!  We'll have 4 new shades of Cotton Comfort, 4 new shades of Alpaca Elegance and 2 new shades of Sock Art Lana.  All of these yarns will become available on our website in upcoming weeks.  We'll post updates on Facebook and Instagram as we have skeins washed, twisted and labeled for sale!
In the meantime, we have a stunning new pattern that we're releasing today, so that you don't have to wait!  Larisa Demos designed a breathtaking shawl for us that you won't want to miss: the Mercury Rising Shawl.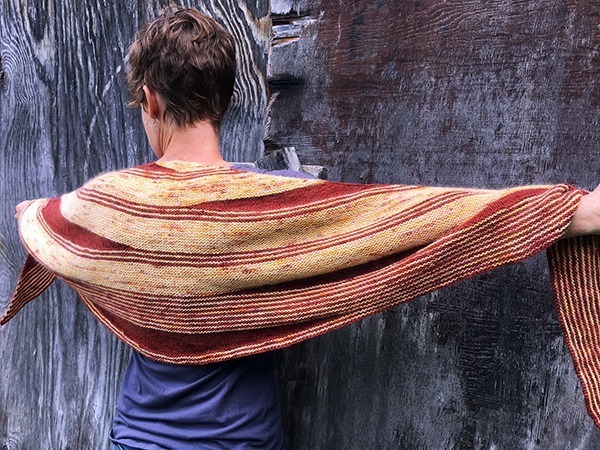 This garter stitch crescent shawl is worked from the top-down with regular increases on every row, creating a generous wing span without bulk!  This beauty was knit up with two contrasting skeins of Spinnery Simply Fine, which is comprised of the finest fiber we work with.  The fine wool and yearling mohair is as soft as a cloud!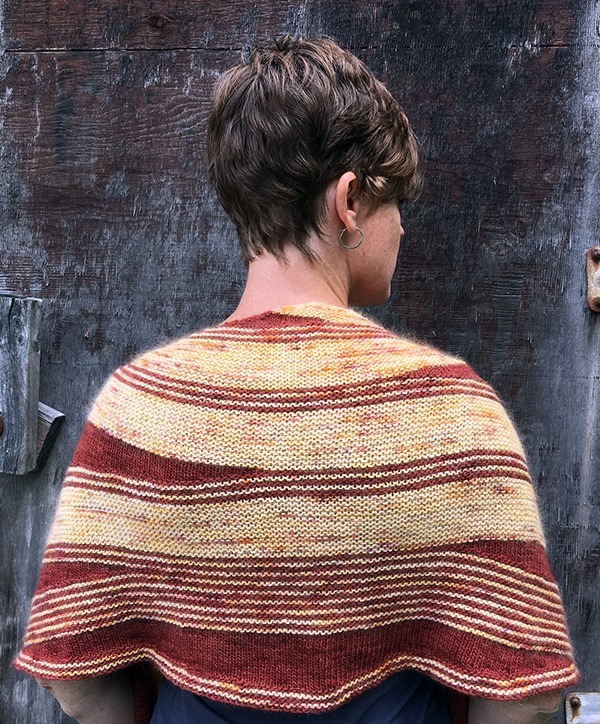 The contrasting wedge sections of stockinette are created with staggered short rows for a pop of color and texture variance that makes this design so appealing.  We've also knit this project up with our Sock Art Meadow to great effect.
We hope that you enjoy your long holiday weekend with a few leisurely hours spent with a project you enjoy.  We'll continue working on our shop samples so that we have a wealth for you to choose from.