Every March as basketball fans settle in for some great games, Ann and Kay of Mason Dixon Knitting create knitworthy brackets of their own that pit some of their favorite patterns of the year against one another in a competition we love to watch.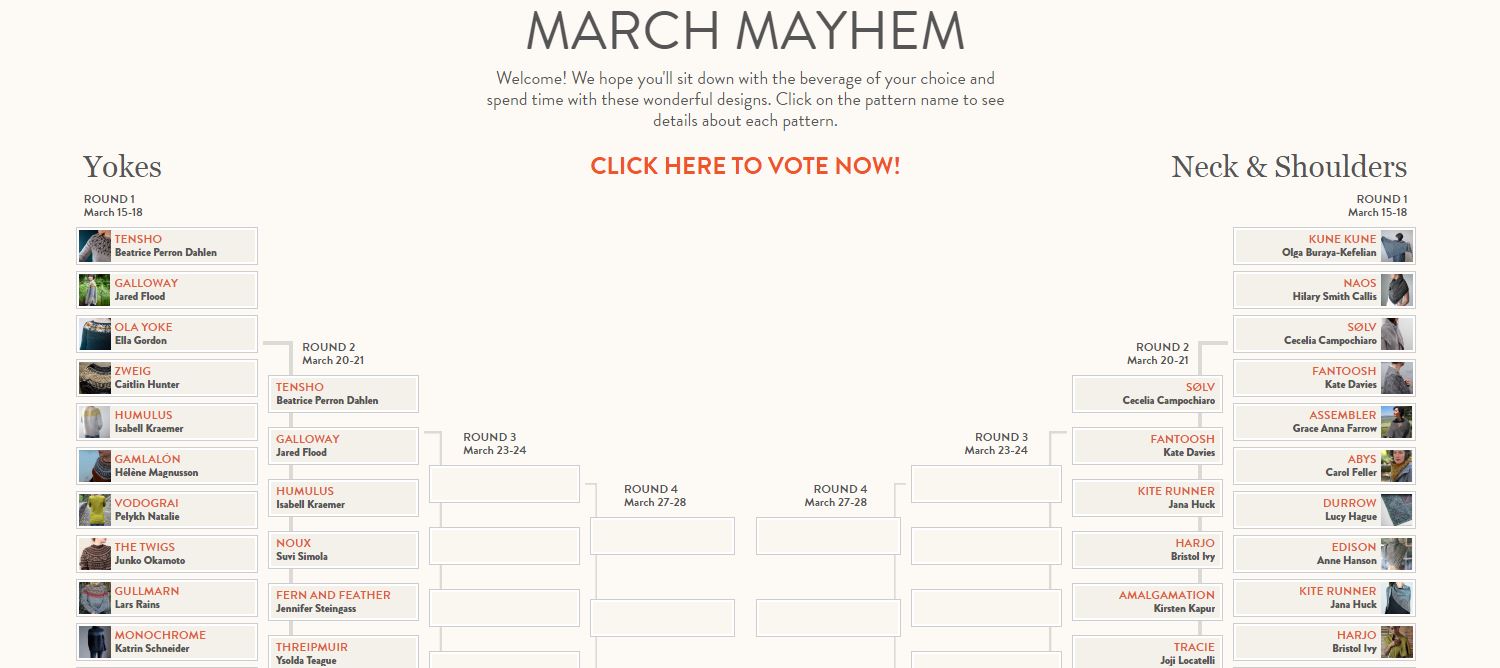 By the time you read this, two of the rounds of voting will have closed and the initial 64 patterns will have been narrowed down to a stiffer competition between just 16 patterns in four categories.  We've cast our votes and hope that you will too.
It's a real nail biter.
As it turns out, one of our favorite patterns from 2017 has been included in the selection: The Colman's Cranberry Gose.  You may remember seeing this beautifully drapey Gansey tunic on these pages this fall when the pattern was first released.
The pattern calls for between 8 and 12 skeins our Alpaca Elegance.  And there's never been a better time to purchase a sweater's quantity of this lovely yarn!  Thanks to our special offer that will continue until 9am on Monday March 26th,  using the coupon code PHEW at checkout will give you a 20% discount on your entire purchase.
We hope that you'll enjoy the fun to be had following along with the Mason Dixon pattern competition.  The 2018 Champion will be announced on Monday, April 2.  And by casting your votes, you may find the next pattern you'd like to knit!