Our friend Meaghan Schmaltz in the creative genius behind The Unapologetic Knitter.  She's a designer, a blogger, and her instructional youtube videos are a delight.  And we have a crush on two of her newest designs!  We'd like to introduce you to Cribble,  a ribbed sock featuring a beautiful classic cable and designed with Spinnery Lana.
These socks are worked from the cuff-down and feature a Gusset Heel. These socks are mirrors of one another. Links to video tutorials and written instructions of all special techniques are provided.
Generous sizing options include: 7 (8, 9, 10)" / 18 (20.5, 23, 25.5) cm circumference (unstretched).  The leg of the sock is designed to be approximately 5½" / 14 cm (including the cuff) before starting the heel. And instructions are provided to create a longer sock if desired, you'll just need a bit more yardage.
This pattern includes written and charted instructions for the entirety of each sock; and is intended to be worked with the Magic Loop technique.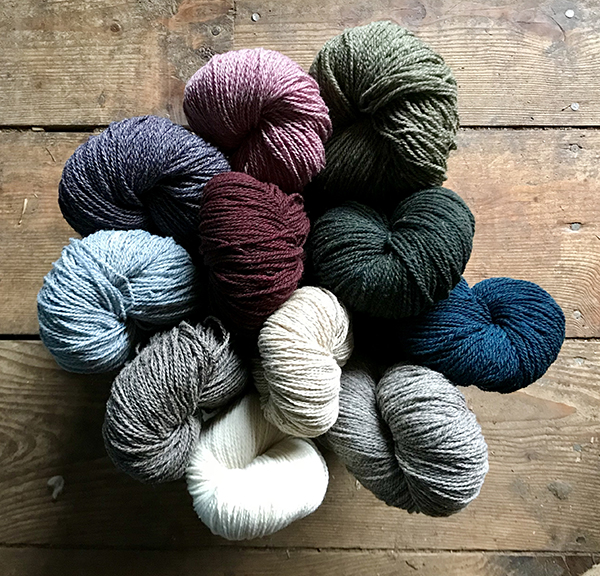 As you can see, we have a great selection of tweedy Lana shades for you to choose from.  But that's not the only choice for you to make…
But Meaghan didn't stop with just one pattern!  Based on feedback she received from her fans, she also created a more streamlined stockinette version of the same pattern: Cribble Light.  These beauties were crafted with Spinnery Forest yarn.  The addition of Tencel to the fiber blend adds a bit more strength and a perfect touch of lustrous shine!  Look at that cable pop!
We'll be receiving a freshly hand dyed batch of Forest early next week.  If you keep your eyes on our Instagram feed (@Greenmtnspinnery), you'll receive an update when those skeins arrive and you can call us at 800-321-9665 to grab a skein of your choosing.  Plus, we'll be hosting a fun contest on Instagram that will offer two lucky winners the Cribble Project kit of their choice!  We'll provide a copy of the pattern a skein of our yarn and a little project bag to hold it all.
A hearty "Thank you!" to Meaghan for sharing her patterns with our winners. 🙂