We want to get your holiday season off to a fun start this year with a project that makes us smile.
Who doesn't enjoy a good Ugly Christmas Sweater?  They can be cringe-worthy and the life of a seasonal gathering.  We've even seen them as Halloween costumes!
But we can't help but think that it's probably not the kind of project you'd want to hand knit.  All that stitching time for a garment that may only be enjoyed a few times a year.  Our friend Cap Sease found the perfect solution:  An Ugly Christmas Hat!  All the fun, and a fraction of the work.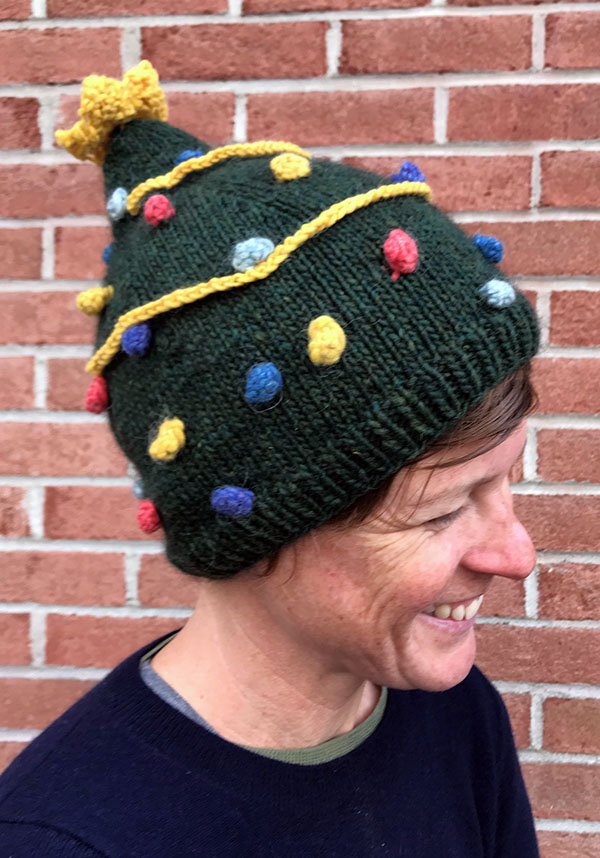 Her design features Mountain Mohair, so this beanie will be warm enough to keep you snug as you go caroling around the neighborhood.  The pattern calls for a full skein for the tree and less than 30 yards of at least five different colors for your ornaments, garland, and tree topping star.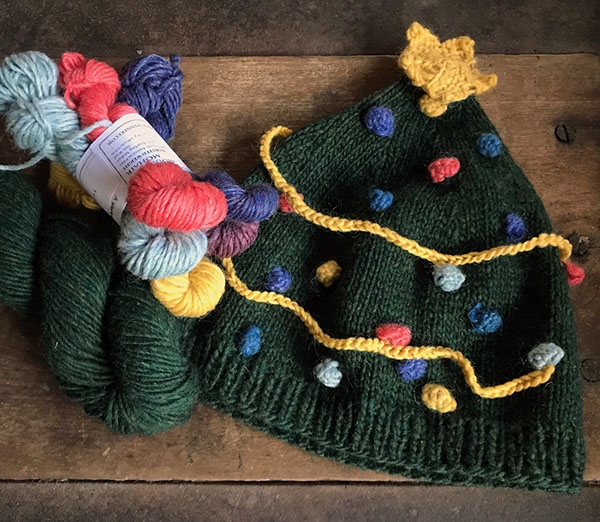 To make it as easy for you as possible, we have a limited number of project kits available that include the pattern, a full skein of Balsam Mountain Mohair, and five mini skeins of some of our favorite contrasting colors of Mountain Mohair to make the hat seen above.  These are available for $32.75 while supplies last.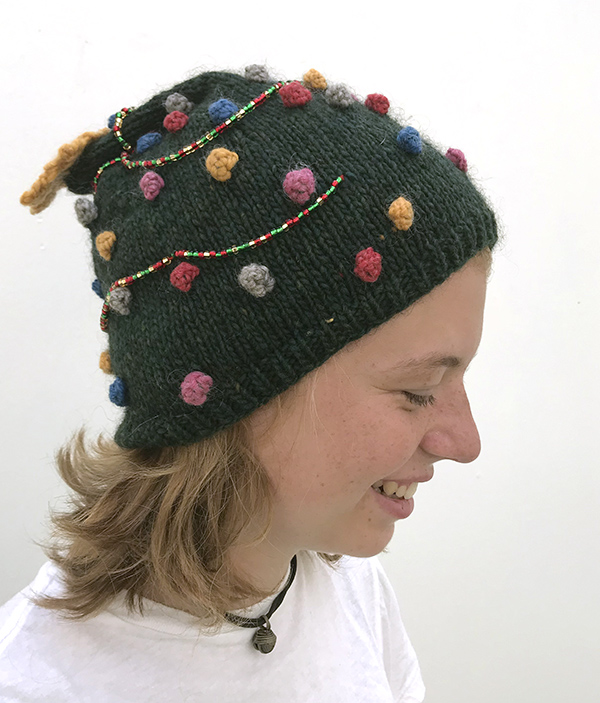 We can think of myriad ways to make your Big Ugly Christmas Hat unique.  You may want to consider using up stash yarn to make your ornaments more diverse.  You could  create a beaded garland for more pizzazz (as seen above). Cap has also suggested weaving in a bit of tinsel or even adding battery powered micro lights for even more holiday flair.
We can't wait to see how these hats become personalized.  We hope that you'll join in the fun and that this project brightens your holiday season to come!