The great thaw started here this week, and as temperatures have moved above freezing, more and more of our grey landscape is being revealed.  If you're as eager for some color as we are, you might agree that Larisa Demos' new pattern is a perfect remedy for late winter doldrums.
We'd like to introduce you to Winter Kaleidoscope.
Kaleidoscopes have been used to create and play with luminous symmetry for more than 3 centuries. This stylized design allows you to experiment with color, bringing a seasonal palette to life. The complex tweed of Spinnery Mewesic yarn will enrich your three contrast yarns, providing pops of color in myriad hues for breathtaking results.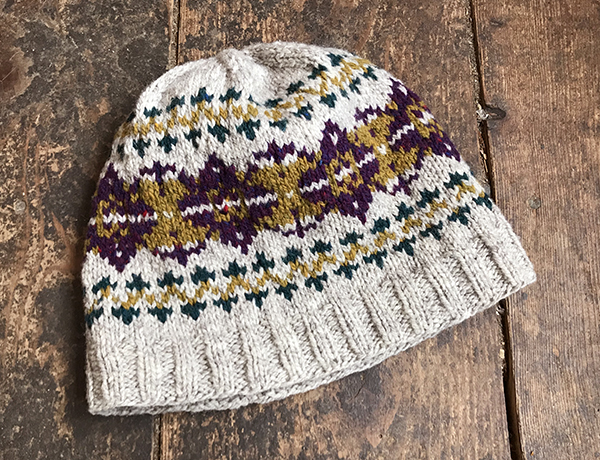 .
Knit up with four colors of any of our DK weight yarns, this beanie will allow you to experiment with color combinations that will have you feeling like an artist!
Our Mewesic, Cotton Comfort, Alpaca Elegance and New Mexico Organic are all 2-ply DK weight yarns that are skeined up at 180 yards per skein.  They can easily be substituted for one another and used in combination, as you can see above: MC: Grey New Mexico Organic, CCs: Mean Mr Mustard, Purple Rain and Atlantis Mewesic.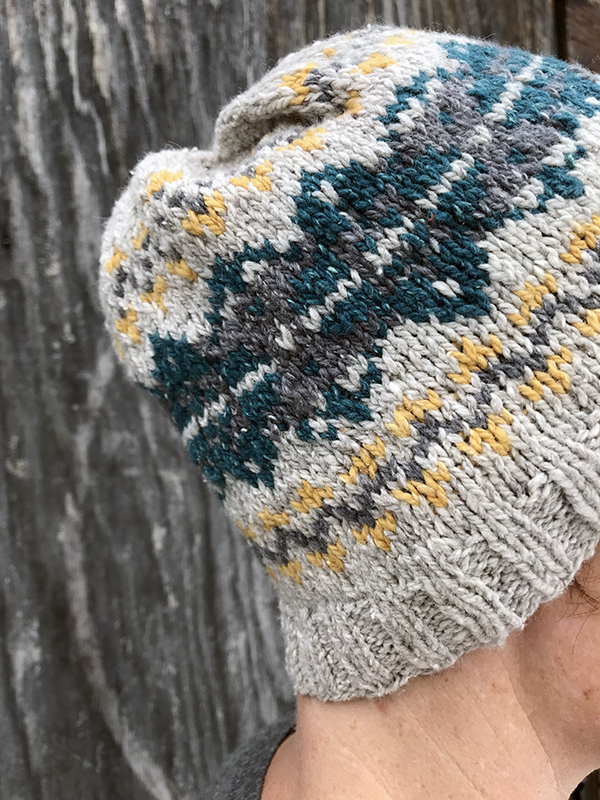 Larisa also knit up a version of this pattern with several shades of Cotton Comfort.  Shown above, MC: Silver, CCs: Maize, Storm and Juniper Cotton Comfort.
The pattern uses very little of a couple of the colors, so we are confident that you could swap colors and make several hats; or use up remaining bits of stash yarns that can have a habit of accumulating around your craft space like seed catalogs at this time of year.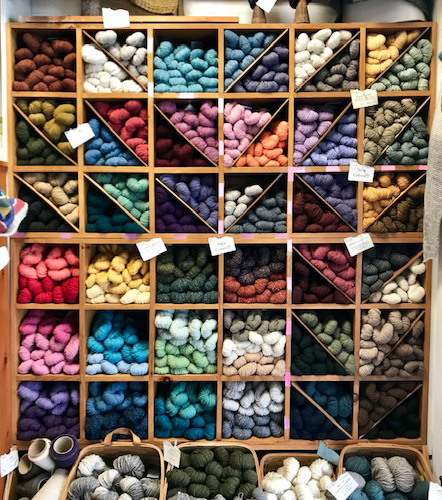 If you'd prefer to start fresh, we have dozens of shades for you to choose from.  Our DK wall of yarn is as delightfully varied as an artist's paint box.  We'd like to invite you to pop into our shop to check out our sample and see what colors you could cast on with, to brighten your days ahead.