Summer is a perfect time to work on smaller projects.  When temperatures or humidity levels climb high enough to make larger wool projects on your lap an unappealing prospect, consider downsizing!
Accessories are fun to knit, giving us bite sized project opportunities to learn new techniques.  Smaller projects are also easy to pack away into your bags if you are headed off on holiday and hoping to travel light.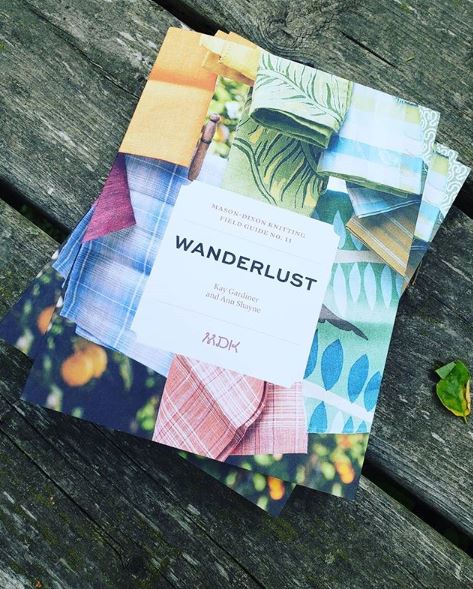 Ann and Kay of Mason Dixon recently published a new Field Guide that is a complete resource to mastering socks!  Bottom up and Toe down construction are both thoroughly covered by Wendy Bernard's designs.  Fun stitch patterns are included so that you could spend weeks if not months making socks for everyone in your family.
If you'd prefer to work on something that would allow you to try color work or beading, you might want to consider our friend Kyle Kunnecke's Vintner Cowl that was just released this week.
His stranded two color design makes dramatic use of contrasting colors of Spinnery Mewesic.  This 2-ply DK weight yarn is made with 100% wool.  Our woolen spun production ensures that this yarn has the perfect amount of loft and elasticity thanks to all of the air in the yarn's construction.
Our Ravelry friend clellybobus shared this feedback with us this week: "This was PERFECT for stranded color work, I've never been happier with a yarn for that purpose. It stuck to itself just enough but the finished product is smooth and soft. I'll definitely use your great product again!"
We hope that you find many new fresh ideas on our Instagram feed that keep you learning and enjoying your craft all summer long!