We'd like to introduce you to a perfect layering piece that will be a fun summer project!
Carley is a cardigan vest designed by Elizabeth Smith, that drapes over the shoulders and is perfect for easy layering. Its simple design and stitch pattern is easy to memorize too, making this piece a fun and relaxing knit.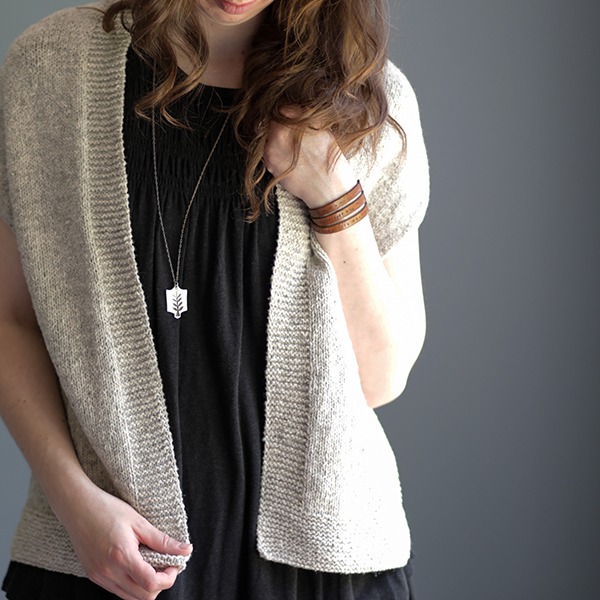 Her pattern includes a generous range of inclusive sizing: 35 (41, 45.75, 50.25, 55, 60, 65)"/89 (104, 116, 128, 140, 152, 165) cm (shown in Size 41"/104 cm, being worn with approx. 7.5"/19 cm of positive ease at the bust.)
She suggests that you pick a size that is approx 4-8"/10-20 cm larger than your actual bust measurement. For a more fitted silhouette, choose a size on the lower end of that scale – for a more over-sized fit, choose a size on the higher end of that scale.

Carley is worked flat and knit from the bottom-up, starting with each front and back piece separately to create the split hem (with an icord edge detail). Then pieces are joined and worked together to the underarms.
Fronts and back are then split and worked separately to the shoulders and then joined at the top using the 3 Needle Bind-Off technique.  We love how that shoulder seam is slightly offset creating very clean lines for the front of the garment and some structural interest to the back.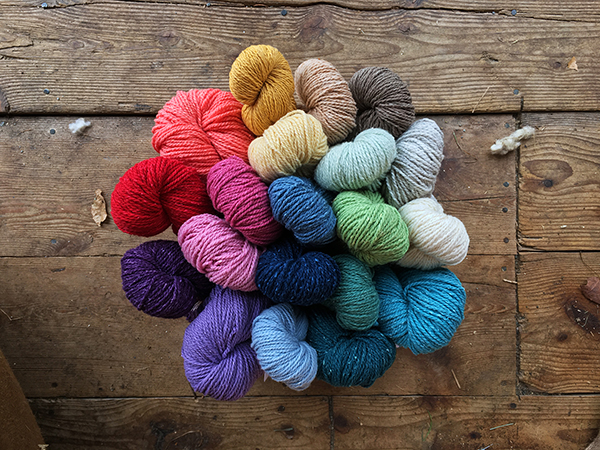 Her vest in shown here in Silver Cotton Comfort and her pattern calls for  5 (5, 6, 7, 8, 9, 10) skeins.  And we have a coupon code to offer you for 15% off Cotton Comfort until the end of July, 2019.  Simply enter CARLEY at checkout for your savings!
What more could one ask for from a summer project?