This week brought some rainy weather and we found ourselves throwing on shop samples to stay warm.  You know what that means, Sweater Weather is here!  And we have some terrific pattern ideas to share with you this week that you may want to get started on.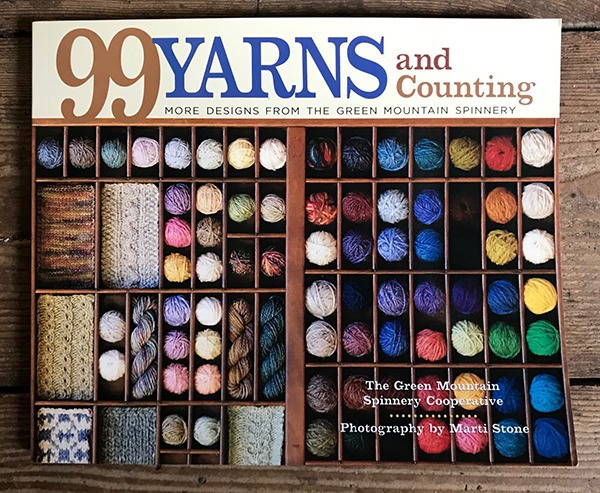 We've just released Cap Sease's wildly popular Snowy Woods Sweater design as an independent pattern.  Up until now it was to be found among the dozens of patterns included in the pages of our 99 Yarns and Counting book, published in 2009.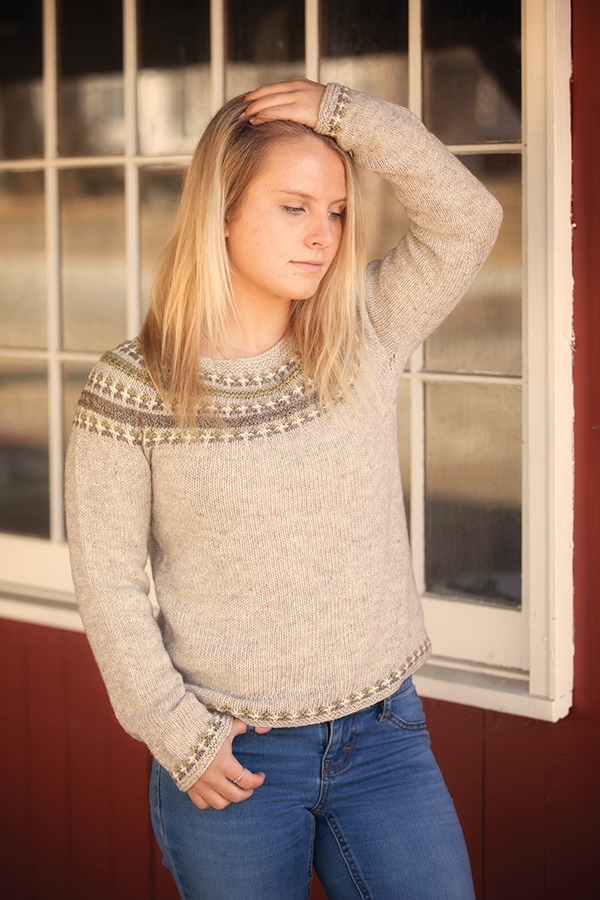 This bottom-up yoked pullover features slipped stitch color work, making it a perfect introduction to stranded projects. This pullover recalls the designs of the early 20th Century Bohus Stickning knitting collective of Sweden. The interplay of brown, black and grey with the white reminded Cap of woodlands on an early winter's day.  Shown above in our DK weight Sylvan Spirit MC: Silver, CC: Luminosity, Moonshadow, Antique Brass.
Cap's pattern includes sizing for 34, 36, 40, 44, 48, 52" / 86.5, (91.5, 101.5, 112, 122, 132) cm finished chest measurement; and it calls for 4 (6, 7, 8, 9, 10) sks Main Color (MC) 1 skein each of 3 Contrasting Colors (A, B, C) of any of our DK weight yarn options: Sylvan Spirit, Cotton Comfort, Mewesic, Alpaca Elegance, and New Mexico Organic.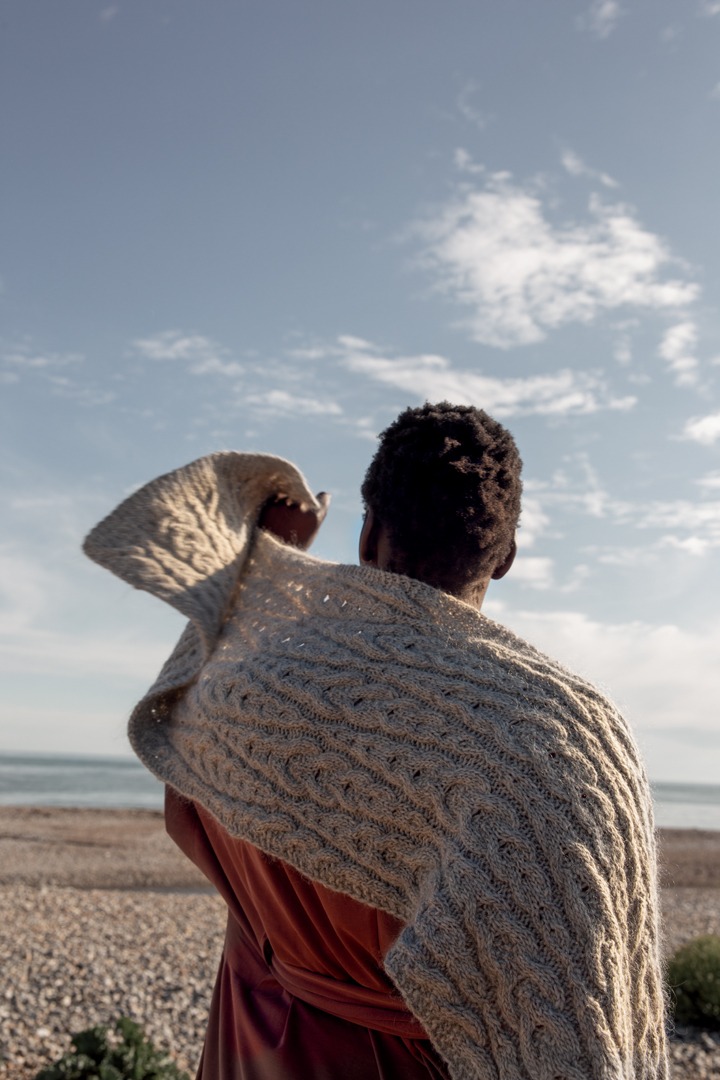 If you'd prefer to work on something a bit cozier that you can wrap up into, you may want to take a look at Columella designed by Andrea Cull.  This stunning wrap is among the patterns included in the most recent Pompom Quarterly publication.  This generous and richly textured accessory measures  64½" /164cm  long x 17¼" /44cm wide.  Andrea's pattern includes both written and charted instruction for those lush cables, for your ease.
According to the magazine's publishers, "the cable swells resemble pointed seashells whose elegant forms spiral around a central axis called a columella, from the latin meaning 'little column'.  While you won't see the columella  unless the shell has been cut or broken, it's always there, offering strength and  protection. We hope that this wrap will keep you sound  when you are buffeted by life's storms."
It is shown here in the Blizzard color of Green Mountain Spinnery Mountain Mohair and the pattern calls for 7 skeins.  When worked with our lofty worsted weight blend of wool and mohair, this rectangular shawl blooms into a warm and reassuring garment that looks sophisticated and yet can comfort like a blankie.  Perfect for winter.
We've been working on several other patterns that we'll be releasing in upcoming weeks, so keep checking back for a couple more new sweater options and a bulky lace throw blanket that you'll adore!