For some of us, a sound restful sleep is a little hard to come by.  Hectic daily routines, stress, and our love of caffeinated beverages can make slipping into dreamland difficult.
Various scientific studies have shown that heavier blankets "can be beneficial for reducing stress and anxiety, and testimonials from owners who have used them for years prove that curling up under the comforting embrace of a weighted blanket can be beneficial for just about everyone."
Kate loves to snuggle under weightier covers for a good night's sleep, and so she's designed our newest pattern, the Thistledown Throw to provide extra comfort to crafters like her who would enjoy a bulky weight blankie to wrap up in.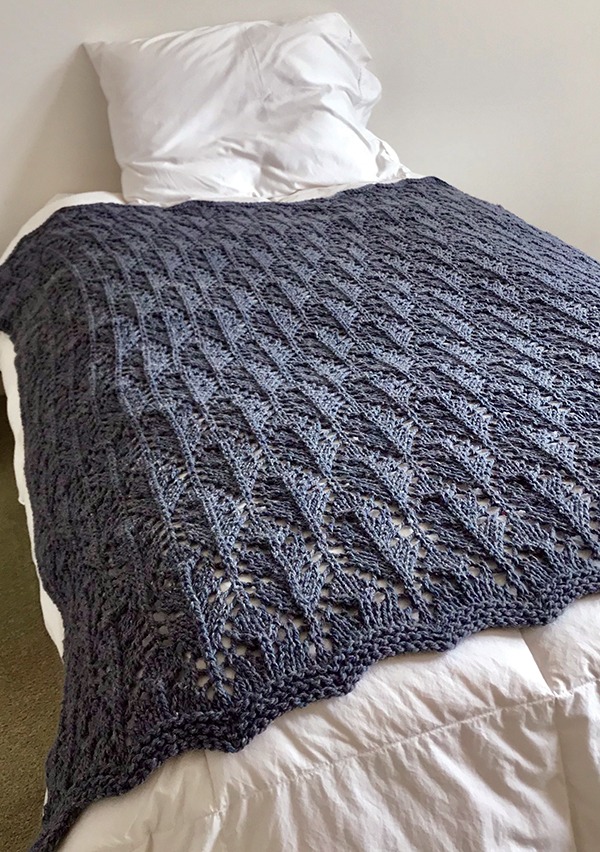 Actual thistledown is light enough to be dispersed on the wind. But some of us sleep more soundly when snuggled by the heft of a weightier blanket. That close embrace can provide a gentle, constant pressure, producing a calming effect. We hope that this bulky throw that features a botanical thistle lace will bring you sweet dreams, whether it's used for an afternoon nap or a good night's sleep.
This bulky lace throw blanket blooms beautifully with blocking and measures 53"/134.5 cm wide x 54"/137 cm long.  This size is easily customizable.  If you'd prefer to make your version to fit your bed or couch to perfection, simply work a smaller or larger amount of the thistle lace motif.  Size details of the lace pattern is included in the pattern to help you calculate those modifications.
Our sample was knit up with ten skeins of Spinnery Yarn Over in the Frost color.  We currently have four great shades of our unique recycled yarn for you to choose from (woodland, flannel, frost and fog — top to bottom).
This yarn allows us to re-purpose wool that would otherwise be a waste by-product of our production process.  Every fresh batch (dye lot) of Yarn Over that we make is a bit different, including fibers from our recent runs of different yarns, occasionally blended with bale dyed wool for a lovely touch of color.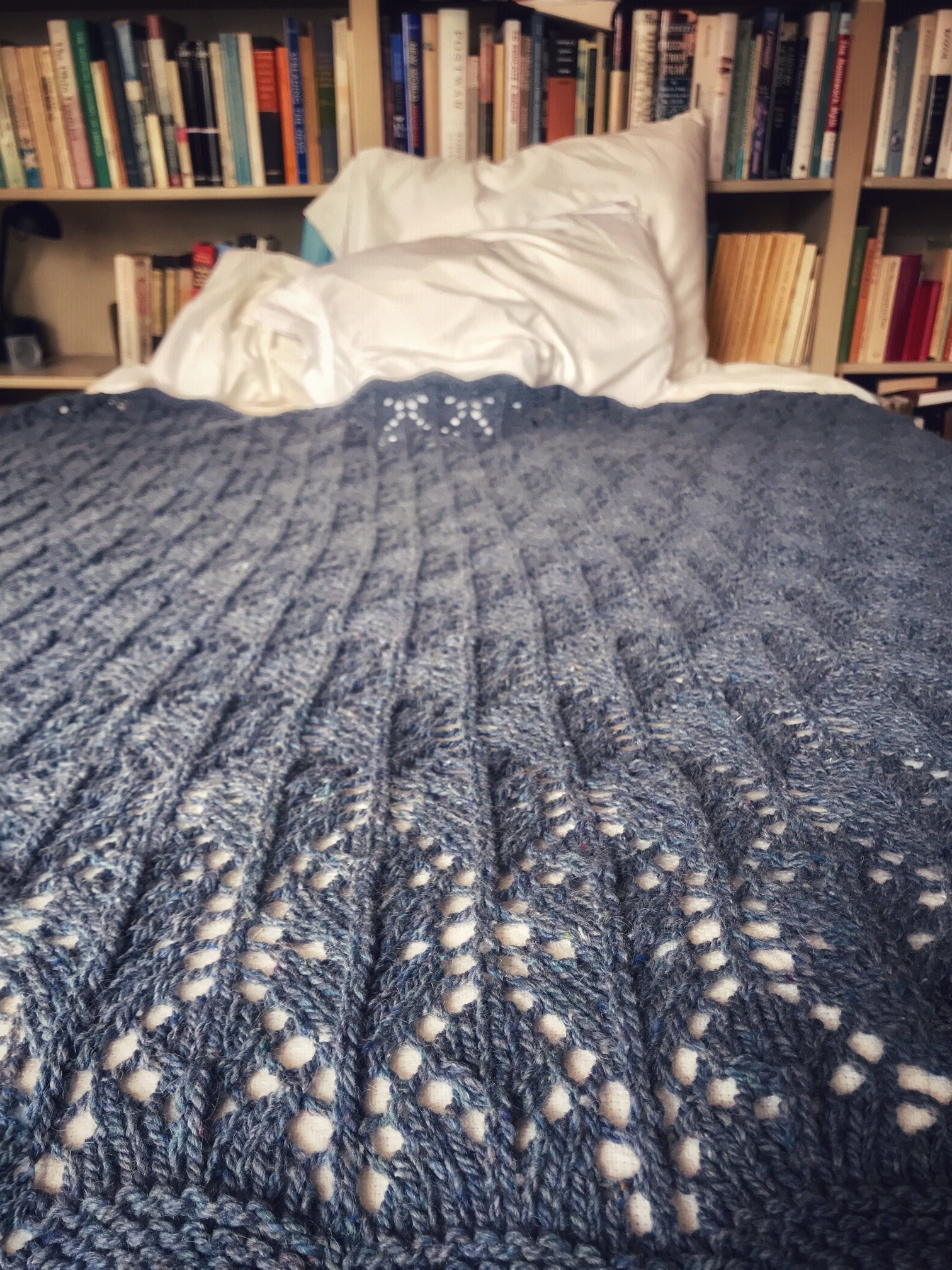 Worked on US 11/8mm needles, this project will quickly start to wrap you up with comforting warmth even as it is still in progress.  What could be better?
We hope that you'll consider curling up with this new project that your whole family will be able to enjoy this winter.