Our Mill shop is diminutive; so our staggering yarn selection can have a strong impact on visitors as they come through our doors.  Our wide range of Mountain Mohair colors (right inside our front door) makes for a delightfully eye-catching display that brightens many a grey day.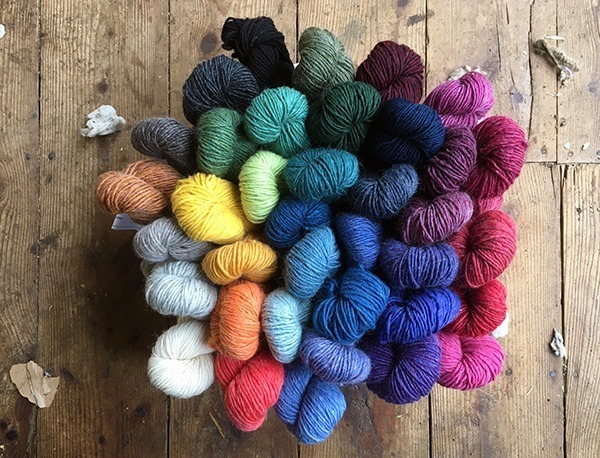 We've seen how the perfect hue can call to a crafter and bring them joy as they reach right out and squeeze their favorite skein, wondering aloud what it will become.
Cap Sease's new cardigan pattern uses our Mountain Mohair to great advantage and we want to share Sanderling with you this week, in case you are wondering how you can use this delightful yarn to make something beautiful.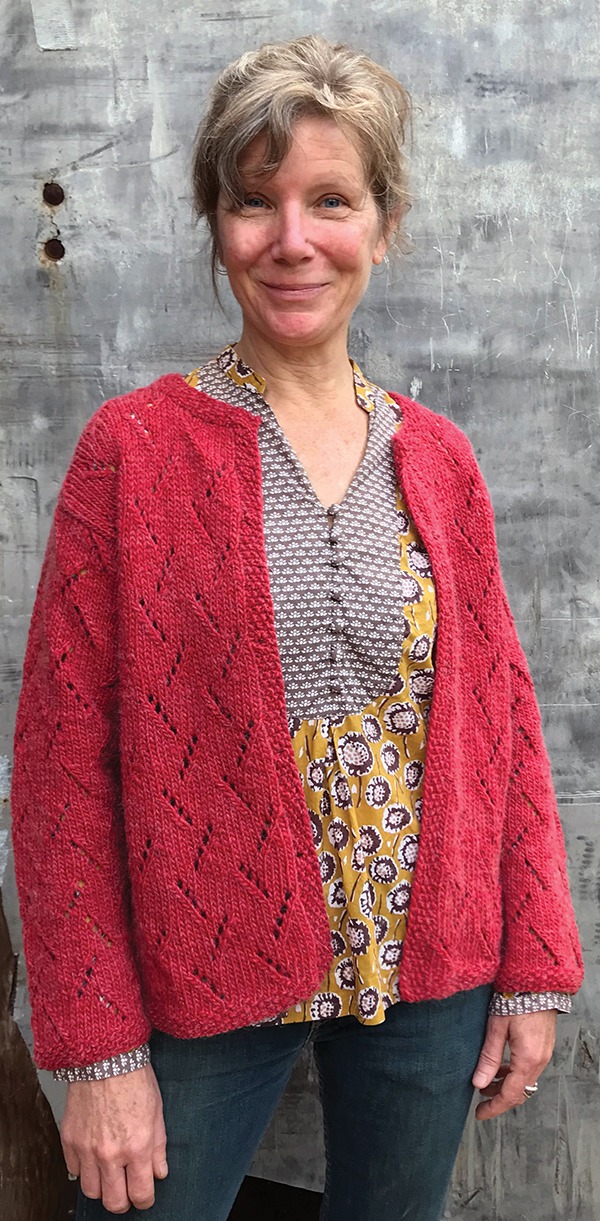 A Sanderling is one of many small shore birds with a delicate gait that leaves mesmerizing patterns in wet sand. This classic crew neck cardigan features an easily worked lace pattern that is reminiscent of these tracks.  That lace gives this cardigan a delicacy that belies its straightforward boxy shape and easy construction.
The pattern is worked from the bottom-up without shaping, making it a great layering piece that will work with almost anything in your winter wardrobe.  The body is worked to the armholes, then split so that the fronts and back can be worked separately, to be joined at the shoulder with a three needle bind off (that could be bound off and seamed if you'd prefer).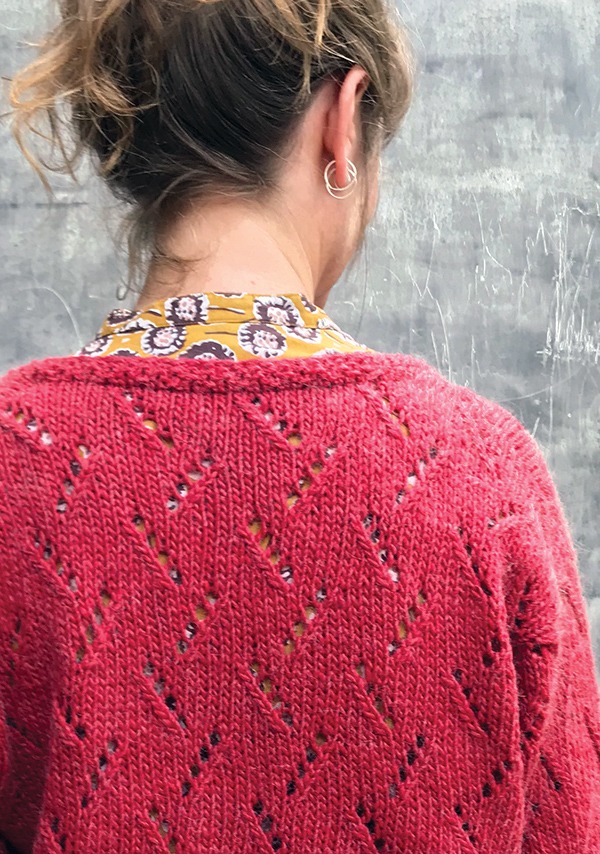 Each sleeve is picked up along the armhole edge and worked with the same charted lace pattern.  Regular decreases provide shaping, and Cap suggests that when the stitch count prevents you from working a full lace repeat, you simply work those stitches in stockinette.
The neckband of the sweater can worked with or without buttons and buttonholes , depending on your preference.
Cap's pattern includes sizing for 34 (38, 42, 46, 50, 54, 58, 62)" /86 (97, 107, 117, 127, 137, 147, 157) cm and calls for 7 (7, 8, 9, 10, 11, 12, 13) skeins of Mountain Mohair or Weekend Wool (140 yds each) or 4 (4, 5, 6, 6, 7, 7, 8) Maine Organic or Vermont Organic (250 yds each).
We hope that this new design appeals to you as much as it does to us.  We can't imagine a better way to spend your upcoming holiday weeks, than with some delightfully soft and beautifully colored yarn on your needles.