We have a snugly warm Nordic inspired sweater pattern to share with you, that is just what we want to be wearing while temperatures hover below freezing.  We introduced this new pattern at Vogue Knitting Live last weekend, and the makers there were raving about it!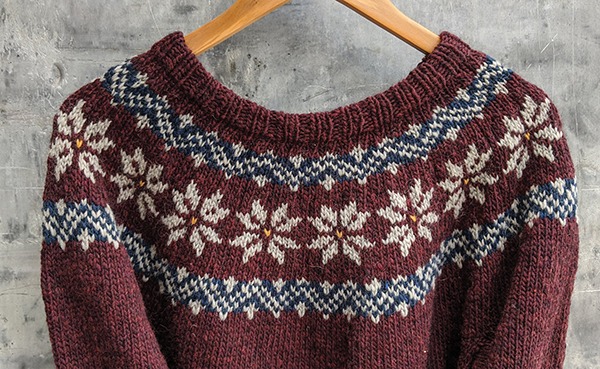 One of our very talented sample knitters, Elinor reached out to us this fall to share photos of a sweater she made for her brother.  It was a careful recreation of a beloved sweater that was more than 60 years old.
We were so delighted with her work that we asked her if we could partner with her to share this pattern with you.  After many weeks of grading, tech-editing and testing, we're pleased to introduce you to Terry's Sweater.  This unisex ski sweater is worked up with our Mountain Mohair and is as warm as a hand-knit gift from a sibling can be.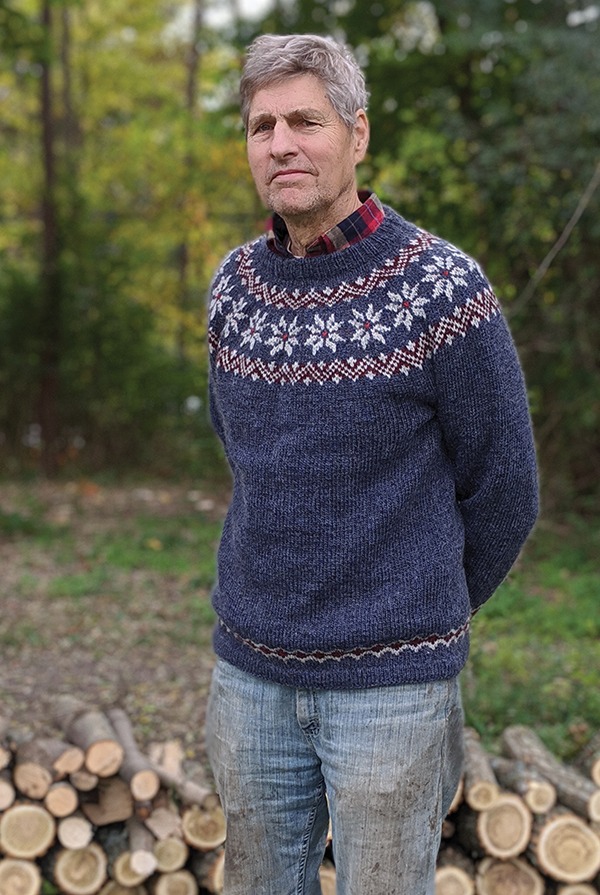 Shown here on David, the main color is Midnight Blue and the contrast colors are Blizzard and Claret.  At the top of the page, the same design is knit up with Claret as the main color with Blizzard, Maritime and Vincent's Gold as contrast colors.
Elinor's pattern includes a generous sizing range: 32 (36, 40, 44, 48, 52, 56, 60)"/ 81 (91, 102, 112, 122, 132, 142, 152) cm.  The yardage requirements are:  Mountain Mohair 6 (7 ,7, 8, 9, 9, 10, 11, 12) skeins MC; 1 (1, 2, 2, 2, 2, 2, 2, 2) skeins CC1 & CC2; 10 yds for CC3.
While temperatures are still at their lowest here in the Northeast, it is a perfect time to work up this warming garment.  We hope that you'll enjoy working on it as much as we have.