Even though Punxsutawney Phil predicted an early spring earlier this month, our forecast has been full of ice, snow and rain this week.  While we wait out the inclement weather and for the plow to free up the roads, all we want to do is hunker down with a great project and get stuck in.
In our efforts to keep up to date on what's new and fresh, we can occasionally lose sight of great patterns that got lost in the shuffle.  This week we thought we'd look back on a couple of timeless stranded colorwork sweater patterns that we released a year ago that could easily move back to the top of our knit-next list.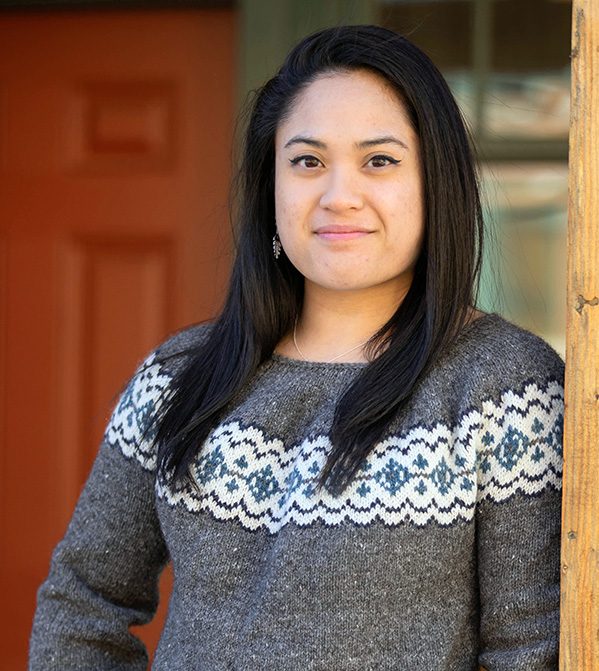 Maureen Clark's Stella is a classic yoked pullover pattern that is worked up in our Alpaca Elegance for a three season garment with beautiful drape and softness.
Maureen's great grand mother Stella was born around the turn of last century on Prince Edward Island. She's notorious in family legend for drinking rye and playing the horses. This yoked pullover was designed with her in mind. Perhaps by trying a yoked construction or stranded knitting for the first time; or by casting on with an adventurous color scheme you'll celebrate the creative renegade that lies in each of us.
Melissa Johnson's Bea's Cardigan is an eye-catching boat necked sweater with an unusual construction.  This pattern has you casting on at the cuff and working sideways towards the center.  When both halves of your sweater are complete, they are joined at the back with a three-needle bind off in pattern that forms a beautiful geometric motif.
It is shown above in a subdued monochrome palette of Jet Black, Raven, Blizzard and Edelweiss Mountain Mohair that reflects the winter landscape that surrounds the Spinnery on these cold days in Februrary.  This yarn is our favorite choice for cold weather knits.  That delicious halo (thanks to the mohair in the yarn) buffers the stitches against pilling and keeps us as snug as we could wish.
These two designs make for delightful projects that can help you while away the last few storms of the season.  If clouds are filling your forecast as well, we invite you to cast on and wait for Spring with a project on your lap.