With several more weeks (at least) of quarantine ahead, it seems like an ideal time to consider an ambitious project.  Why not work on a blanket  Under normal circumstances, larger projects like knitted throws and bedspreads seem daunting.  It will take many hours of crafting to accomplish a project of this size.
Now that the time is available to us and before the weather grows to warm, let's cast on!  We'll have a keepsake of this unusual time that we can treasure next winter when we again are drawn back to snuggle indoors (hopefully due to more seasonal instincts).
We thought we'd share with you a few blanket project possibilities to see if one strikes you as the perfect option.
Cap Sease designed her Diagonal Blanket with our Variegated Green Mountain Green.  This yarn is one of our Mill's softest, combining the finest wool with kid mohair in a loosely spun 2-ply construction that blooms into a fuzzy delight.  The un-dyed fibers are added in sequence into the carding machine leading to a self-striping yarn that combines creamy white and a soft taupe that is a perfect neutral to match any decor.
This project is worked on the bias with a random placement of garter ridge bumps that will give you some creative leeway to play.  We love the juxtaposition of texture and color changes.  It may be a perfect project for you to enjoy while listening to your favorite audio book, podcast series or Netflix selection.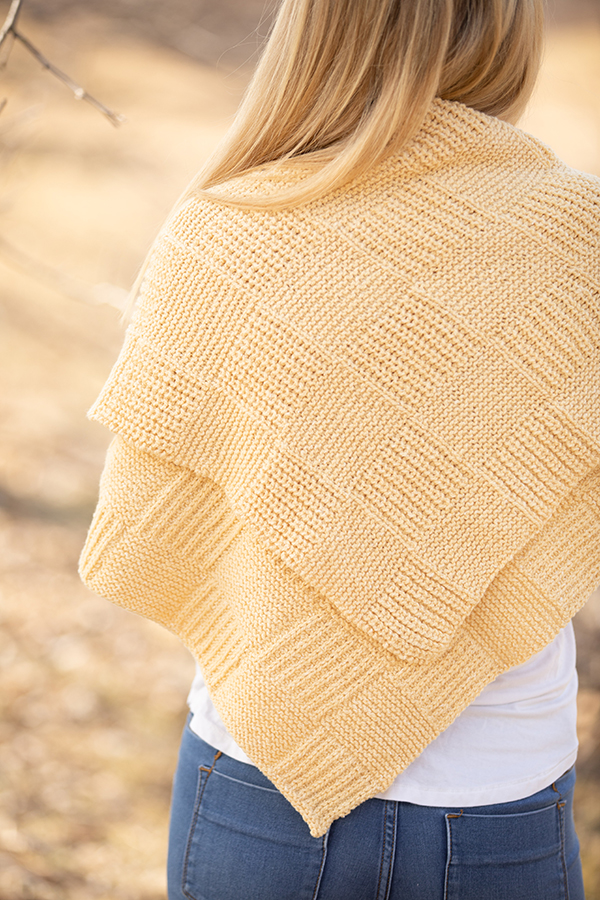 If you'd prefer a smaller throw or your family will be celebrating a new arrival in the near future, you might want to consider casting on for Blankie.  The alternating blocks of Shaker Rib and Garter Stitch create a rich texture that will show to advantage indoors and out. By adding or removing blocks, you increase or decrease the dimensions of the blanket.
Shown here made up with 6 skeins of our Maize Cotton Comfort, this throw can be worked up with any of our DK weight yarn options: Alpaca Elegance or Mewesic would be ideal.  It might be just the thing to use up that sweater quantity of yarn that you've been holding on to waiting for the perfect pattern.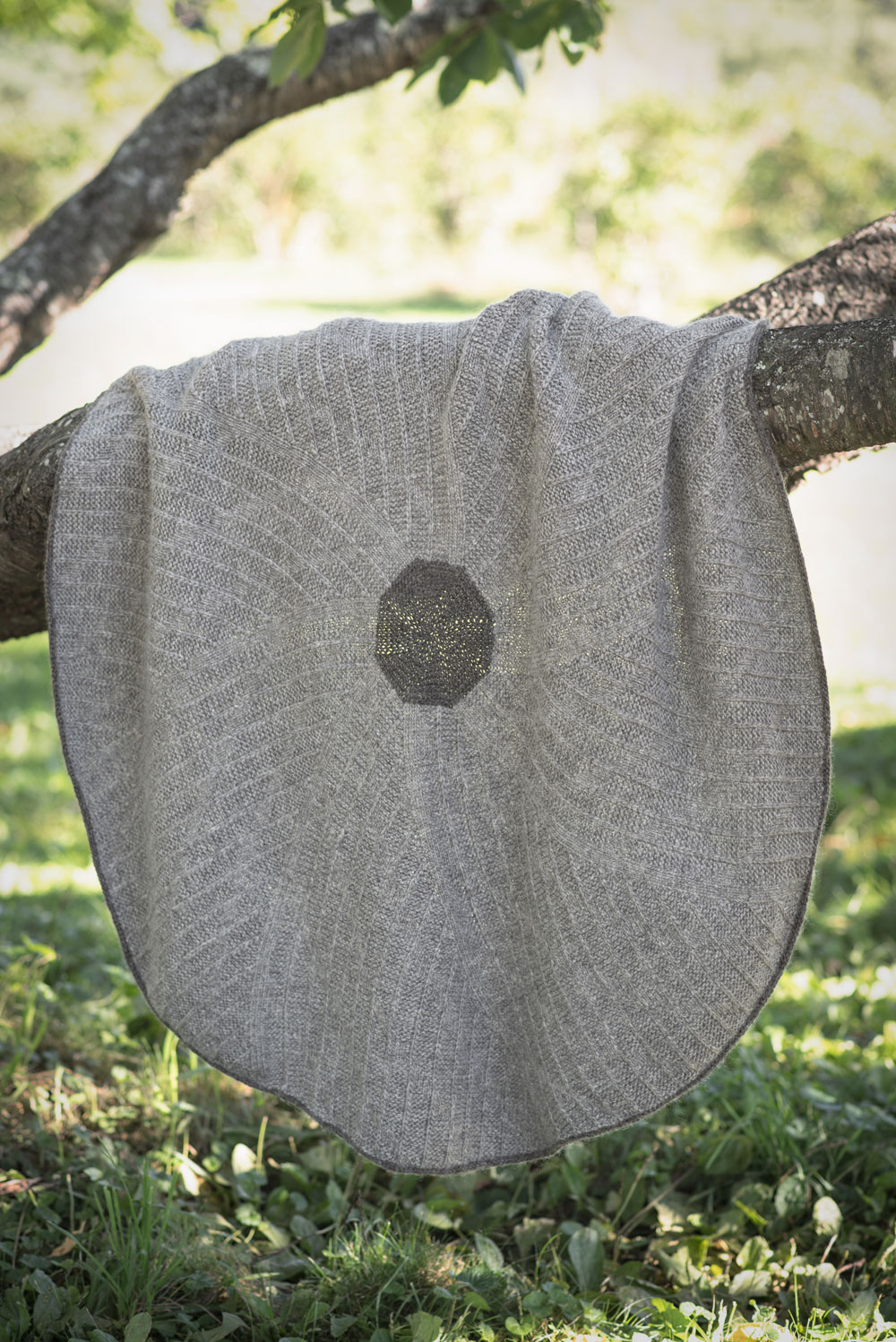 Among the pages of our newest pattern collection, At the Spinnery, you'll find the Millstone Blanket.  This lushly textured garter stitch circular throw uses two shades of our Mountain Mohair for a comfortingly cozy blanket (or shawl) that is a showstopper!
This project is worked in the round from the center outward with regular increases, slipped stitch columns and a shifting pattern of stockinette against the garter stitch background.  This fabric will keep you engaged from one row to the next.  The pattern is charted. You may find that after several repeats, the consistent shifting becomes easily recognizable, and you'll start anticipating where the chart is leading you next.
And fresh on Ravelry this month is a new blanket project that couldn't be more timely.  Margaret Holzmann's Safe at Home blanket calls for approx. 270 yards each of twelve colors of Aran weight yarn.  Our Weekend Wool will make for a perfect palette if you don't have sufficient yardage in your stash that you are eager to use up.
This quilt-like work of art is worked in garter stitch strips then sewn together. You will be using intarsia, color striping, and pick up and knit techniques.  Finally, the border is added by picking up and knitting along the completed blanket edges.  And best of all, there is a KAL (knit a-long) you can join on either Ravelry or Facebook that will connect you with other makers who are enjoying the same project and will be sharing their progress.
What a wonderful way to virtually connect with friendly makers and learn a bit more about how they are faring in these days of change.  We wish you well and many happy hours of stitching.