Our collective needles and hooks have been flying!  Raverly is full of inspiration as crafters around the world are completing project after project, using this time of quarantine and social isolation to make and create.  We selected several projects made up with our heavier weight yarns to share with you this week so that you might enjoy some instant gratification!
Our friend WillowSnowKnits recently finished a Nightshift Shawl, designed by Andrea Mowry using 6 contrasting skeins of Spinnery Weekend Wool.  She picked out these colors while visiting our booth at Stitches West and we remember the care she took in her selection.  We love the way the tweedy colors work together in harmony to create lively contrasts that look gorgeous in combination.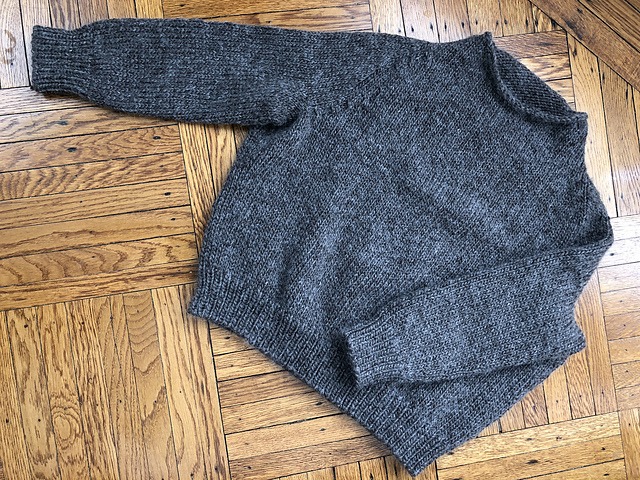 Leslie opted for a neutral project that we anticipate will become a wardrobe staple for her next winter.  She worked up a bulky pullover, Column designed by Hiromi Nagasawa that utilizes unusual construction for a deceptively simple look.  Her sweater was created with our Natural Dark Capricorn a single ply blend of wool and mohair that is dense and snuggly warm.
We especially like that Leslie refers to this sweater as her bear hug.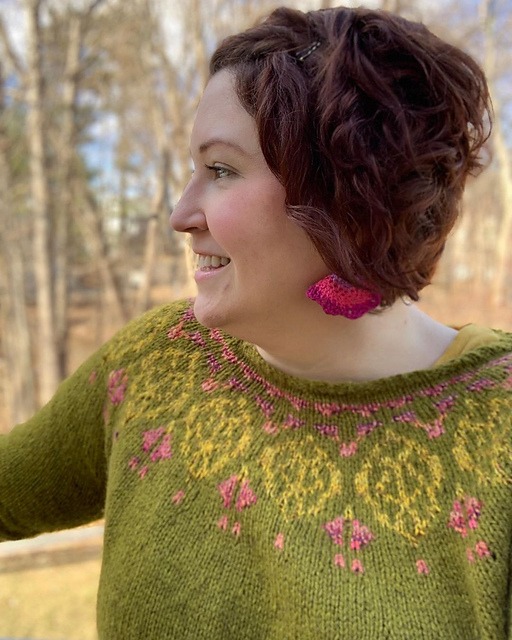 Our friend Heather's Moorland (deigned by Jennifer Wood) is like a breath of Spring!  We are smitten with her color selection of Lichen Weekend Wool with two shades of variegated yarn in garden fresh colors.  Her project notes are very detailed, just what we love to find when considering a new project.  Learning more about another knitter's experience through their project can help inform our own!
We'll have more recently completed projects to share with you in the week's to come.  Next time we'll focus on creations made with lighter weight yarns.  Until then, stay safe and craft on!