We have been so inspired to see what you all have been creating during our quarantine.   The projects range from the small and intricate to the ambitious and wonderful.  It warms our hearts to know that in a small part we are continuing to stay connected through our shared love of wool and the solace that our crafting can bring.
Today, we want to share with you some of the fabulous finished sweaters that are popping up on Ravelry that have recently been created with Spinnery yarns or patterns.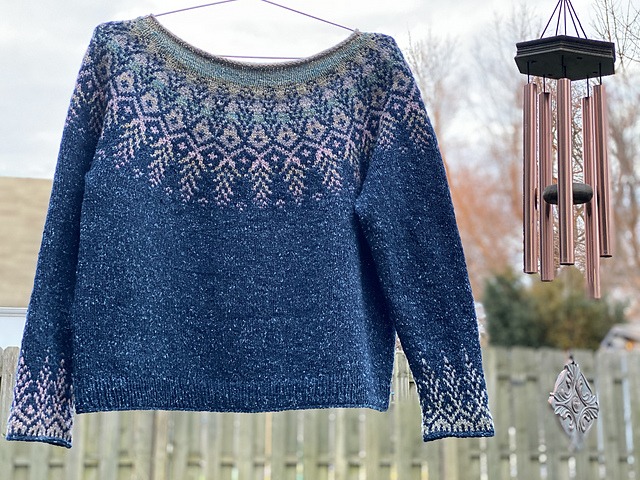 Lisa has been working on a stunning stranded pullover, Goldwing.  She made this work of art designed by Jennifer Steingass with our Cotton Comfort as her main color.  She managed to get this on and off her needles in under a month!  What an achievement!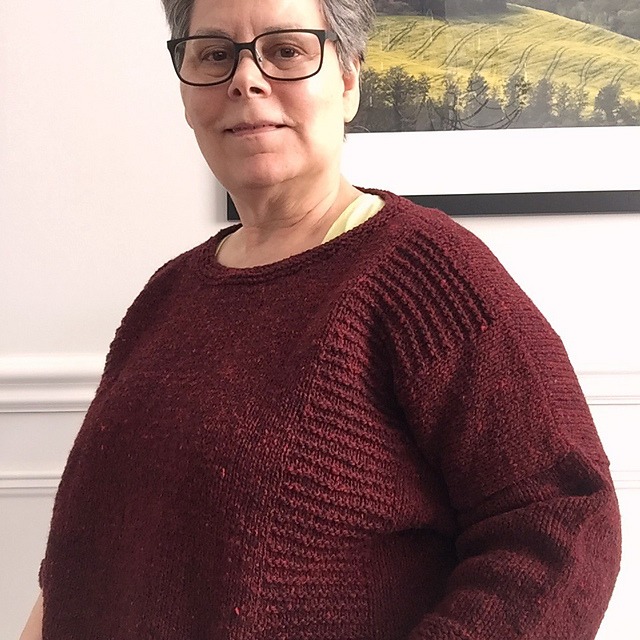 Robbie, better known as BoxySweaterGal on Ravelry, recently finished a rich and flattering Ceilidh.  This delightfully comfy pullover is designed by Julia Farwell-Clay and Robbie chose to work her up with Brick House Mewesic.  We encourage you to check out her project page so that you can see what she did for her pockets.  Yep, this pattern has pockets!  And, Spoiler Alert, her contrast color was sewn in!
Our next project to share with you is a very special one.  Marathonknitter is a serial knitter, making more than one version of a pattern, when she finds one that she really enjoys.  This sweater is the third version of Juniper designed by Ash Alberg, and her second one using yarn that we've spun.  She selected the Miel colorway of Julie Asselin's Nurtured (a delicious 3-ply worsted weight yarn).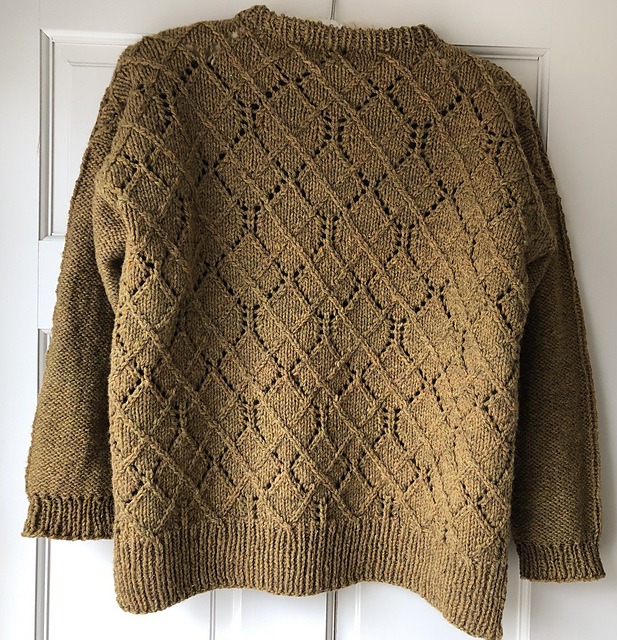 While we adore her finished garment, the reason why she made it was what caught our attention and warmed our hearts.
"A local farmer was feeling blue and stressed, so I gave her my second Juniper, in Chambray colored Nurtured. Wrapping a friend in wool seemed the kind thing to do. But, then I had the perfect excuse to make another one!
Knitting it at the height of the virus crisis, a great comforting project that brings together Julie's talented dye techniques, Green Mountain Spinnery production, and the good efforts of Alisa at Firefly Fibers, my beloved but not-so local LYS."
We feel fortunate to be able to work on projects that bring us joy through the calming meditative practice.  When the finished object can then bring pleasure or comfort to others, it amplifies the grace to be found in the craft into something that knits our communities together.  What a blessing!
Stay tuned for additional posts to come that will feature other finished objects made by your fellow crafters.  Please feel free to send photos and project details to Kate at spinnery@spinnery.com if you'd like to share your work with our friends here.