We usually spend Mothers' Day weekend at the New Hampshire Sheep and Wool Festival.  We love sharing our yarn and newest designs with friends who come from all over New England to shop, take classes, see sheep dog trials and greet some new lambs.
This year, we'll be continuing our quarantine at home but we wanted to share a new special edition yarn that we were hoping to debut at the festival.  We have a limited quantity of the most delicious fingering/sport weight 3-ply Alpaca Blend that you can imagine!
We're offering you this gorgeous un-dyed yarn at a 35% discount!  These are just $10 a skein!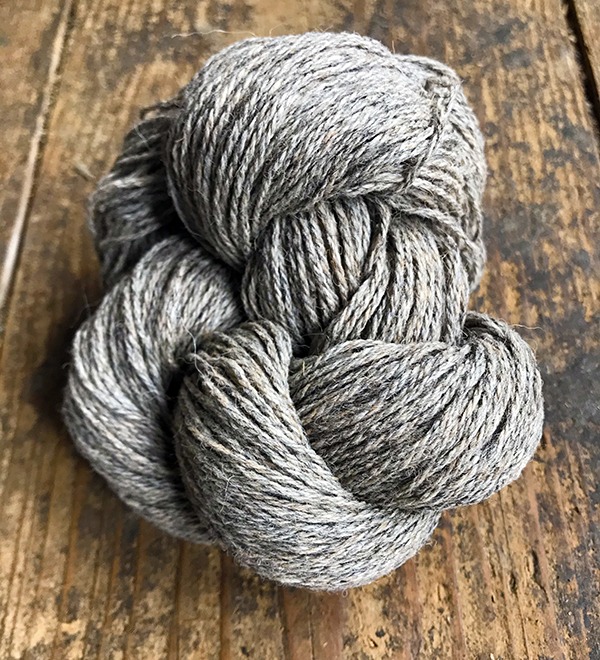 We combined 60% alpaca sourced from Maryland with 40% fine wool for a wonderfully soft hand.  The 3-ply construction provides some additional structure, and has a nice round shape that will show off textured stitches.
These unwashed 2 oz. skeins are approximately 200 yards.  We've left these skeins unwashed to pass along some extra savings to you.  We'll provide washing instructions with your order so that you can remove the slight traces of spinning oil remaining on the yarn before you swatch.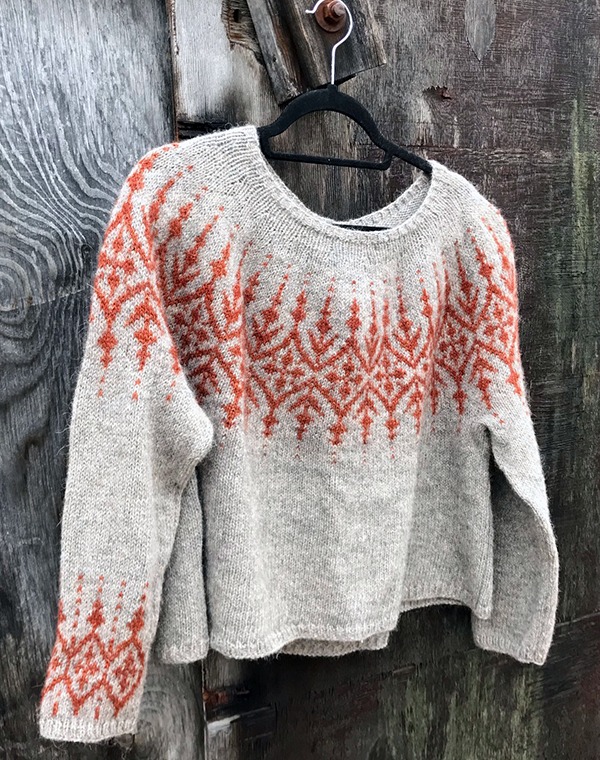 Kate used this yarn to make a lovely version of Jennifer Steingass' Gardengate.  She gently fulled her finished sweater by allowing it to agitate for several minutes when she gave it a bath for its final blocking.  This softened the crisp detail of the color work but has resulted in a dreamy soft fabric that calls out to be touched.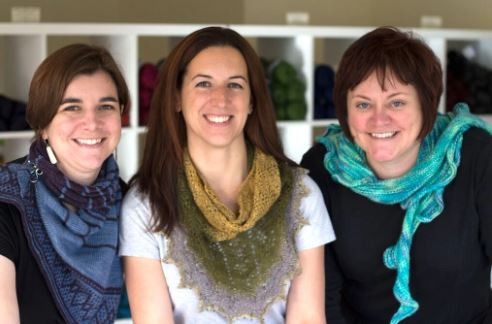 Happily, in the near future our friends at Must Love Yarn will be starting a knitalong that focuses on the gorgeous sweater designs of Jennifer Steingass (aka Knit.Love.Wool).  This yarn would make for perfect neutral background for more than a dozen of Jennifer's designs that all call for fingering or sport weight yarn.
The gals are hosting a Zoom Meeting on the 14th to talk about the knitalong.  You can join the conversation here with Meeting ID: 889 7084 3202.
You might want to find a pattern that calls to you, and purchase a sweater quantity of this gorgeous yarn while our supply lasts!  Kate's sweater shown above is a cropped 42″ chest circumference and required only 6 skeins!
While we're waiting for the knitalong to begin, you may want to join the Must Love Yarn gals for their twice weekly remote knit/crochet/spin/weave/sew/stitch group! Grab whatever you're working on, a favorite beverage and your computer/tablet/phone for a couple of hours of chat and fun!
When: Sundays, 1-3 pm EST AND Wednesdays, 5-7 pm EST
Where: Online via Zoom.us
How: Email Kelly (kelly@mustloveyarn.com) for the link to join!
We hope you can join this virtual group that is keeping us all connected during these challenging times!  You may also want to tune into their podcast which is always a pleasure to enjoy.