While the hot cider donuts at the New York Sheep & Wool Festival tend to get the lion's share of the credit for the greatness of this event, we'd like to argue that it's the "Rhinebeck Sweaters" that steal the show.  This gathering inspires most of us to wear our newest creations.  It is not uncommon to see folks stopped in their tracks by other knitters and crocheters with the question, "Can you tell me about what you're wearing?"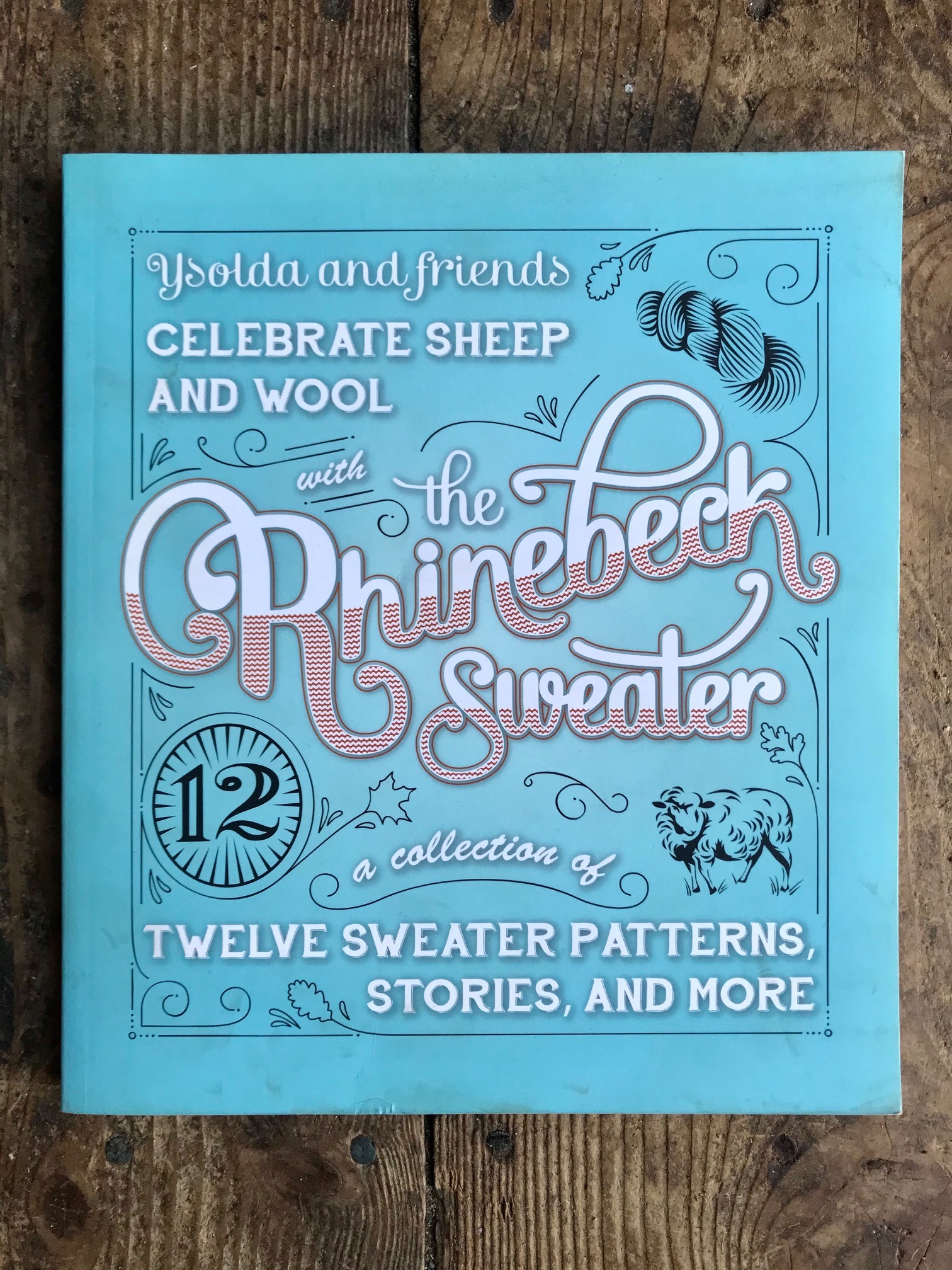 This phenomenon even inspired a great pattern book published in 2013 by our friend Ysolda Teague.  (It's currently 20% off on her website!)
We love to know about the pattern, the yarn that was used, sometimes even the specific colorway.  Seeing a project in person can make all the difference in assessing whether it could work for us.
These quick conversations can be even more informative than a knitter's Ravelry project page because we can ask follow up questions that can help us figure out if this project that caught our eye is one that we want to make ourselves.  It has even been known to steer us to seek out new vendors that might not have been on our "must see" list to get exactly what we need to get started without delay.
We'd like to invite you to send us photos of projects that you would have shared with us if we'd been able to connect at the festival this weekend.  Share projects  that you are proud of, that may feature a technique that you've learned during quarantine.  Show us what is on your needles, let us know what yarn you are using and if you are enjoying the work.  We'd love to see what you've been up to.
Post these photos to Instagram with the hashtags #greenmountianspinnery or #gmsrhinebeckcreations.  You can also email them to us at spinnery@spinnery.com.  With your permission, we'll create a blog post for later this month that will gather these images together in a scrapbook for everyone to enjoy.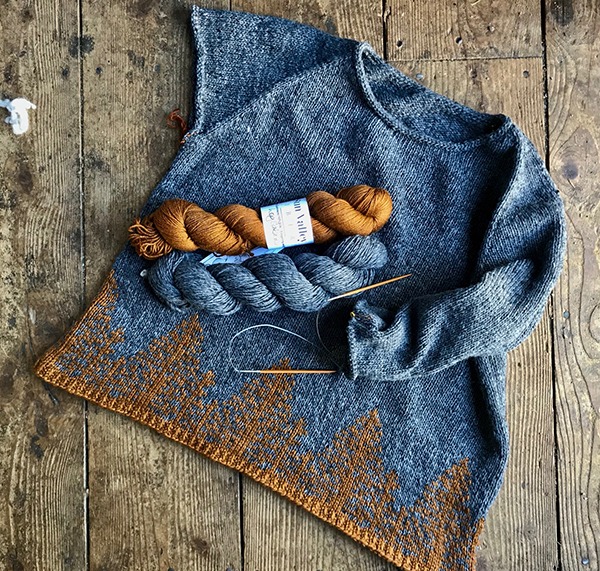 To help get the ball rolling,  we'd like to share what is on Kate's needles this weekend.  This is her almost complete Alaska Sweater designed by Camille Descoteaux.  Kate started this sweater as wildfires were sweeping through the western forests last month, and making new trees felt to her like a hopeful response to that calamity.
She is pairing Sylvan Spirit in the Hematite color with a double strand of Sun Valley Fibers fingering weight yarn (from her stash) in the Log Cabin colorway.
She's making a few modifications, such as adding some length and a-line shaping so that the sweater will demonstrate that gorgeous drape that is one of Sylvan Spirit's superpowers. She hopes to have it done in the next couple of weeks.
We are so looking forward to seeing what you are eager to share with us!