Typically, this weekend we would be joining many of the New England fiber producers at the New Hampshire Sheep and Wool Festival in Deerfield, New Hampshire.  This year's festivities have been cancelled, so we'll wait patiently until 2022 to gather.
In the meantime, we wanted to share a very small batch of Limited Edition yarn that we would have showcased at the fair, as well as an opportunity to do a bit of armchair travelling to learn more about the original source of this fiber!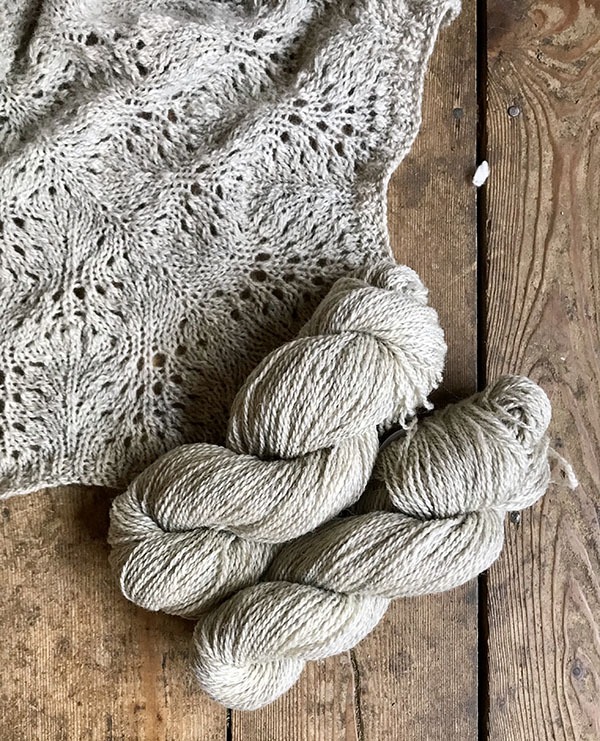 We have a few remaining skeins from a remarkable batch of custom yarn comprised of 100% Shetland wool.  We hope that you'll be able to grab a few skeins of our Sheltand 2-ply worsted.
The Shetland breed is traditionally known for its gorgeous spectrum of natural shades that range from a warm dark brown through creamy white and back to a cool deep charcoal grey.  This millennia old breed has been identified as needing conservation in part due to the rarity of some of the natural shades of the fiber.  The broad array of colors is under threat by modern production-oriented breeding, which has producers selectively prioritizing white wool that is less likely to require hand processing, can be more easily blended with other fibers and dyed more effectively.
A quick stop-over on the New York Times' Travel pages can give you an incredible mini holiday with a glimpse into the fun to be had at Shetland Wool Week, another annual autumnal gathering that celebrates all things wooly.   We hope that you'll enjoy the photos of the rugged landscape and the adorable flocks that are perfectly suited to harsh weather conditions to be found at the northern end of the UK.
To clarify, the yarn that we have to share with you is sourced from a New England flock of Shetland sheep, (similar to the small herd that has provided the Mill with valuable landscaping help in the summer months.  The little ram lambs that you see below are part of a flock raised by Andy who runs the carding machine here at the Spinnery.)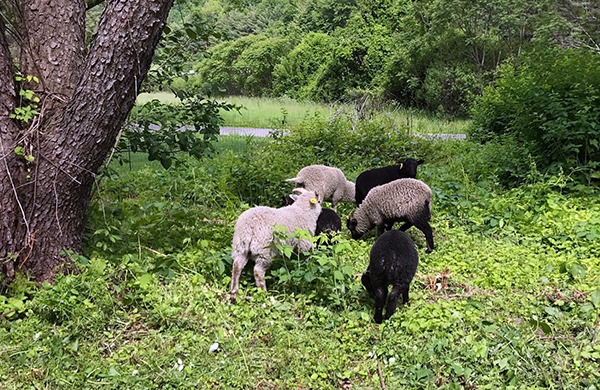 Newer variations in the breed have changed the fleeces from the traditional dual coated type that would include a short, fine undercoat and a long hairy outer coat.  Now, many Shetland fleeces are single coated with a finer crimpy wool.  Our limited edition batch of Shetland 2-ply yarn shows hints of longer dark fibers in the yarn, but these are not the coarse outer coat fibers typical of transitional or true double coated Shetland Sheep.
Thanks to the fiber's delightful crimp, the yarn has an almost ethereal loft and a memory that makes it ideal for lace work.  Since we opted to spin it into 2-ply worsted yarn, it lends itself well to everyday wear that is far sturdier than it looks. Kate worked up three skeins into a breathtaking shawl that we think beautifully highlights the magic of this yarn.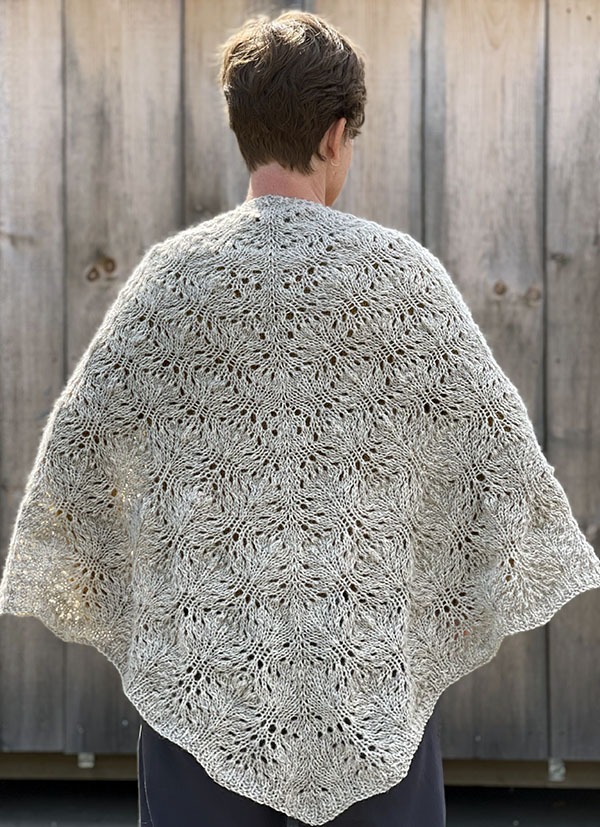 This is Annie Rowden's Tales from the Isle of Purbeck pattern that was originally published as a mystery knitalong in 2017.  Her pattern includes some fascinating information about another small batch farm yarn from the southern coast of the UK.  Hole & Sons is a family run fiber producer that has since transitioned to sustainable meat production.  We think that our limited edition yarn makes a perfect substitute for the undyed sheepy DK weight yarns that her pattern calls for.
We hope that you enjoy your virtual visit to the other side of the Atlantic to learn more about a fascinating breed, and that you may have a chance to get some Shetland fiber on your needles to see and feel for yourself how special it is!