I would like to introduce myself as the newest voice you'll hear from the Spinnery.  My name is Kate and my Ravelry user name is onogrrrl.  I moved here to Vermont from Boulder, Colorado at the beginning of the year.  I found myself at the Spinnery about 20 minutes after that, and I am very pleased to tell you that I'll be one of the authors of this blog going forward.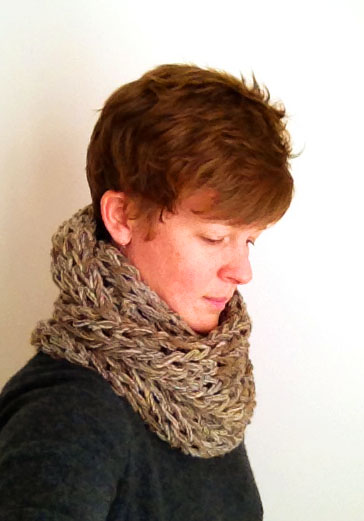 I hope to share with you an insider's look into what is happening here at the Spinnery.  I know that you'll be as charmed and intrigued by what goes on here as I am.  
The Spinnery is blessed with an extraordinary team of passionate people.  I look forward to introducing you to each of them, so that you have a chance to see the faces and learn the stories of the folks whose hands are crafting each and every skein that leaves here.
I'd also like to introduce you to the machines that work as hard we do.  These behemoths date back decades, and in at least one case, centuries. This craft of spinning wool is an old one, and these machines have been at the trade longer than some of us here at the Spinnery have been alive.
I look forward to "talking story" with you.