This Saturday, March 12th, 2016 is the I-91 Shop Hop Bag day.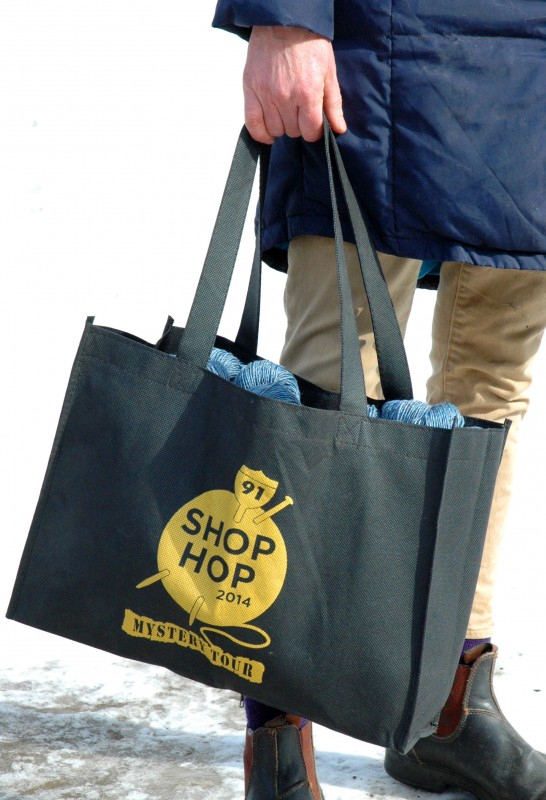 If you bring any of the bags from previous I-91 Shop Hops to any of the 12 participating stores, you'll receive a 15% discount on your entire purchase!
Saturday is the day to visit any of the following shops:
Green Mountain Spinnery (Putney, VT)
Handknit (Brattleboro, VT)
Sheep&Shawl (Deerfield, MA)
Northampton Wools (Northampton, MA)
WEBS (Northampton, MA)
Marji's Yarncrafts (Granby, CT)
Creative Fibers (Windsor, CT)
Village Wool (Glastonbury, CT)
Country Yarns (Wallingford, CT)
Knit New Haven (New Haven, CT)
Yarn Barn (Woodbridge, CT)
The Yarn Basket (Branford, CT)
And mark you calendars for this year's Shop Hop Dates: June 23th-26th, 2016.
Twelve shops, LOTS 'O FUN!  We can't wait to see you.