Our new Moorit DK yarn was a huge hit when we introduced it to our friends at the Maryland and New Hampshire Sheep & Wool Festivals.  Folks were delighted by its soft hand and bouncy feel.  We were so inspired by their response that we got to work making a fingering weight yarn with the same delicious Merino fiber.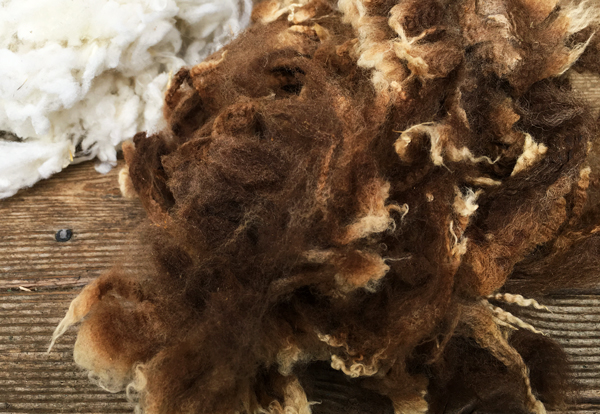 This lovely wool comes from a merino flock raised in Missouri for this unusual dark color.  The sheep are bred not for a typical snowy white fleece but for one with rich tones of cinnamon, nutmeg and russet.  Our undyed skeins are as unique as the sheep they come from.
Our new Moorit Singles are put up as a single-ply fingering weight yarn with 450 yards per 3.5 oz. skein.  This yarn would make a perfect choice for a warm and yet light weight shawl.
We'll be casting on as the weather gets warmer and hope to have some new samples to share with you before summer's end.  We hope you'll let us know what your plans are for these yarns, we look forward to seeing what you create!