Four of us from the Spinnery went to the Maryland Sheep & Wool Festival last weekend and we had a ball!  Temperatures were delightfully mild, and as always we were warmly received by local fiber enthusiasts.  This gathering reminds us each year what a remarkable and lovely community we belong to.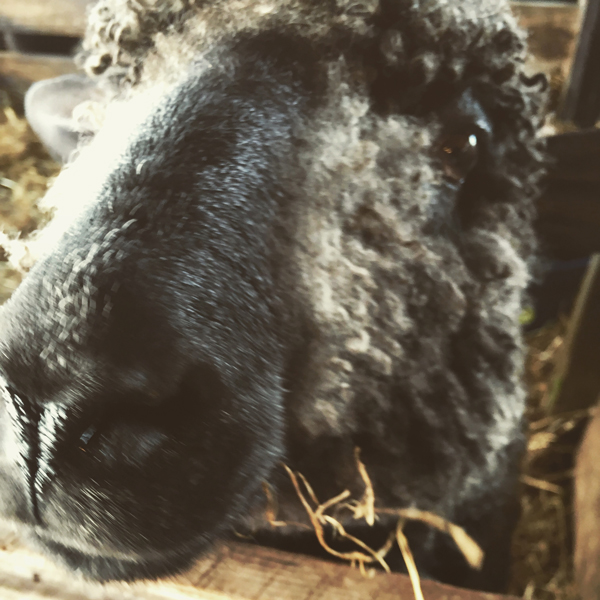 Clara Parkes has an essay about this festival in the pages of her new book: Knitlandia.  She describes the festival  as "a touchpoint, that class reunion we attend — even if we have nothing new to say — to honor our friendships and keep track of the passage of time, all in a place that reflects a mutual love of wool."
We enjoyed our visit very much, enjoying festival food, exploring the animal barns, and admiring the prize winning fleeces and garments.  Larisa and Lauren loved the Make it with Wool Fashion Show; finding inspiration in the creativity and talent shown by the contestants.  And of course, sharing our new yarns and patterns with folks is always a pleasure.
For those of you who would enjoy a bleated and vicarious trip to the festival from your armchair, we thought we'd share a few photos of some of the animals that charmed us.
Sunday was Mothers' Day, and this pair epitomized the day for us.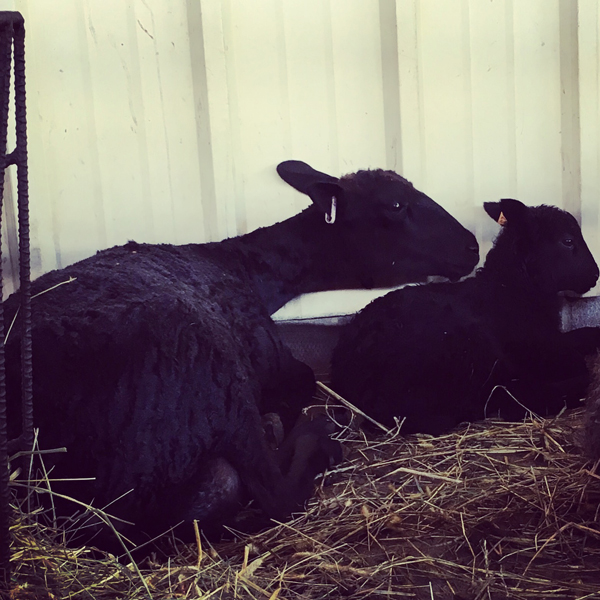 Clara says that "visiting the sheep barns restores one's faith and sense of order in the world."  We couldn't agree more.  Surrounded by the call and response of these animals, one can feel your breathing slow, shoulders drop, and pace become a tad slower so as not to miss a moment.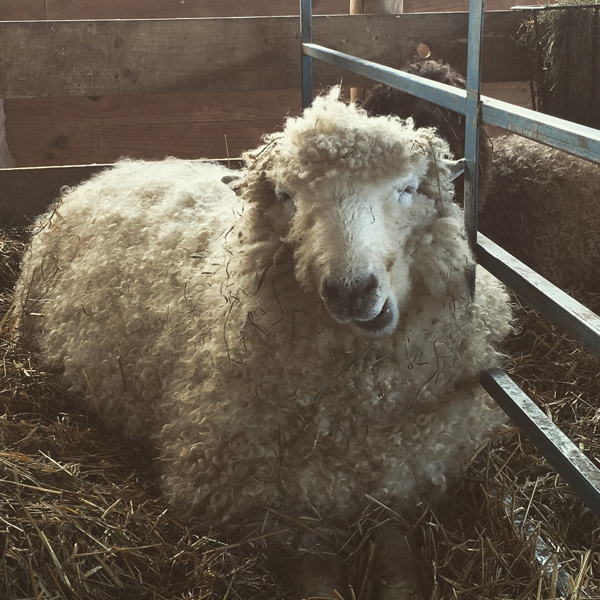 Tomorrow, we'll be headed to Deerfield, NH for our next festival: the 40th annual New Hampshire Sheep & Wool Festival. We are hoping to see a few more faces like this one.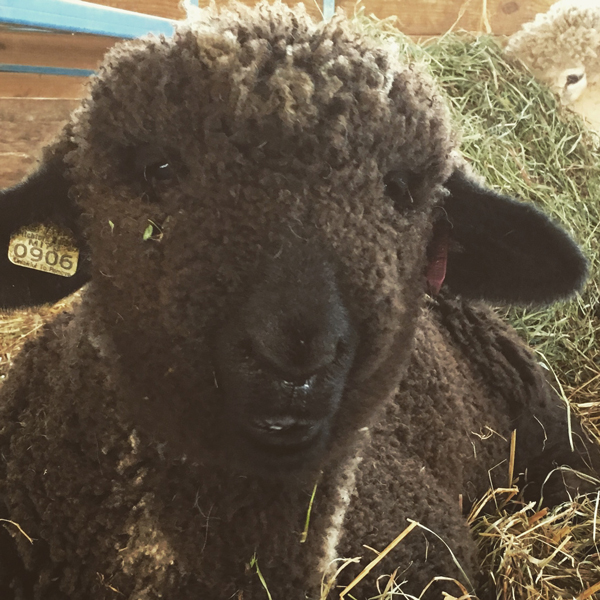 We hope that you'll be able to join the fun in New Hampshire this weekend.  We have lots to share with you, including several new yarns, new patterns and samples that you won't want to miss.  Plus, there is sure to be Kettle Corn.