We hope that you've received your yarn by now! We were busy this week filling packages and getting them on their way!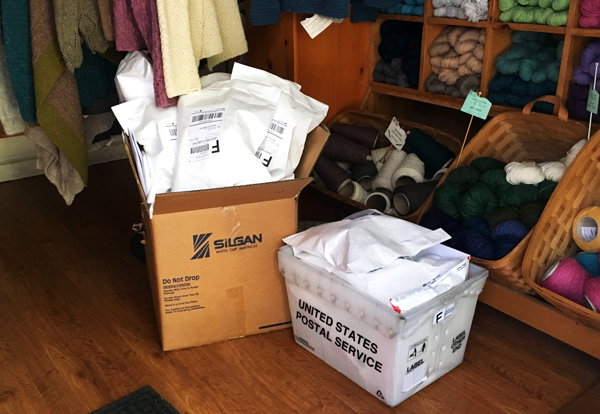 And this week, we can share the details on some of the prizes that we'll be able to give away to make this KNITALONG even more fun!
We hope that you'll take your project along with you on your travels before Labor Day and share photos of your work with our friends here in the Green Mountain Spinnery Group Summer KNITALONG thread and/or on instagram. Adding the #jordacheknitalong or #jordachekal tag to your photos will guarantee that we can find them.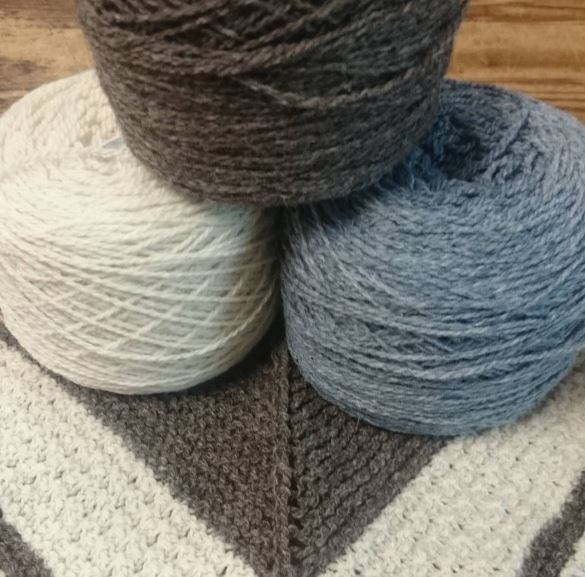 We'll be awarding prizes to three lucky winners on Labor Day weekend!
The knitter who first completes and posts photos of their shawl.
The knitter who shares the photo of their shawl in the most unusual location.
The knitter who shares a photo of their shawl in a location furthest away from Putney, Vermont.
Our prizes include three fun project kits including the yarn (in your choice of color), the pattern, and a little project bag for Cap Sease's Beinecke Cowl, Thea Colman's A Beer on the Dock and Larisa Demos' Route 5 Cowl and Wristwarmers.
We look forward to seeing your progress and hope that you'll be one of our three lucky winners, so that we'll have a fresh new project on its way to you to get started as September begins!