Our friend Cap Sease has done it again! Her most recent book is one that you'll definitely want to add to your personal library.  Knitter's Know-How includes 127 techniques that every knitter should know.  These include tips that you'll use on almost every project from initial planning stages to finishing.
This volume focuses on finishing techniques, but as she reminds the reader, if you read through the entire pattern you may make adjustments early in the game that will make the last steps of your project more efficient and more successful.  The simple addition of a selvage stitch (if not called for in the pattern) can make your seaming work much easier.
She walks us through various seaming tips with variations for different stitch textures for a perfect seam every time.  The crystal clear supporting photographs and illustrations ensure that you can follow along step by step.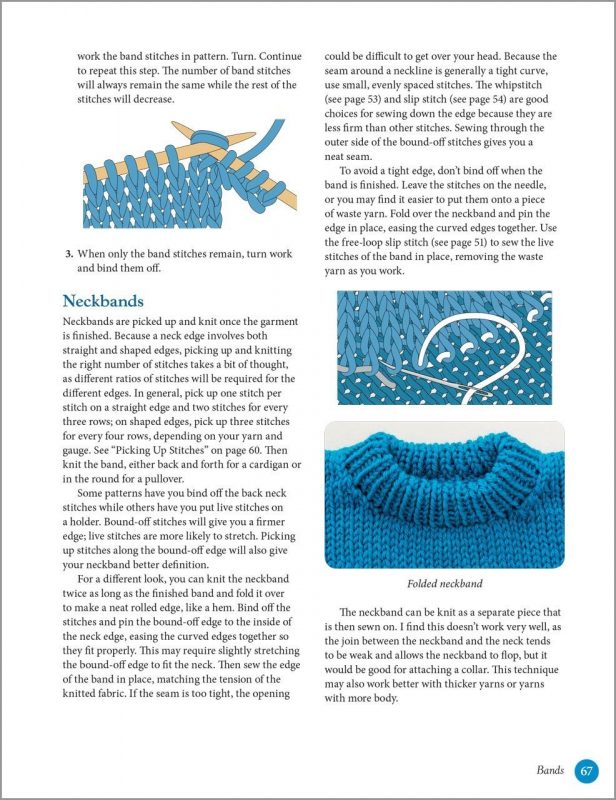 She covers picking up stitches, bands, hems, knitted cord and crochet edgings, buttons and button holes and even zippers!  We know countless knitters who have avoided patterns entirely or modified them in order to avoid sewing in a zipper to their cardigan.  Cap's clear instructions should make it possible for you to approach these patterns with confidence.
Many of us here at the Spinnery will be purchasing copies of this book.
Meghan loves the sections on seaming.  With over 30 pages of in-depth coverage, almost any kind of seam that you might be confronted with is described in detail. Cap goes over seaming basics, crocheted seams, knitted seams and sewn seams.  She even walks through the kitchener stitch both on and off the needles, for stockinette fabrics as well as garter stitch and a k1, p1 rib.
Maureen particularly likes the section on the decorative raised seams, also called the soft-seam stitch.  Worked on bound off edges, this makes the least bulky seam that can be a decorative element when worked with a contrasting yarn.  Lovely.
Cap's suggestions for perfect pockets is Kate's favorite section.  She loves to add pop color pockets to her sweaters, and Cap provides instructions for three different types that could work for almost any pattern.
Larisa's favorite tip is the forgotten buttonhole.  The trick allows you to add a vertical buttonhole in knit one purl one ribbing as an afterthought.  Genius!  And can give us the opportunity to modify knitwear that we finished ages ago to be more useful and wearable.
In combination with Cap's Cast On, Bind Off (a book that includes a whopping 211 ways of starting and finishing your knitting), Knitters Know-How will give you a master class in tips that you'll find yourself using again and again. These two volumes will provide you with much of Cap's wealth of experience.  It's almost as good as having her at your side offering tips and suggestions that will make your knitting more fun, more polished and more rewarding.