October is national cooperative month; so it is a perfect time to support a cooperative near you.  Did you know that there are approximately 40,000 cooperatives operating in America providing millions of their members with housing, goods and services?
"Co-operatives are based on the values of self-help, self-responsibility, democracy, equality, equity and solidarity. In the tradition of their founders, co-operative members believe in the ethical values of honesty, openness, social responsibility and caring for others."
For those of you who don't know exactly what a co-op is, or how it's different from other small to medium-sized businesses, here's a very quick animated primer:
Need some help finding a co-op near you? The easiest place to start is with an internet search for your city and the word cooperative or co-op.  Here in our corner of New England, you can find many different types of co-ops such as consumer co-ops (such as food co-ops) and worker cooperatives (like us).
For a listing of worker co-ops in Southern Vermont and Northwestern Massachusetts (surrounding the Connecticut River Valley) that are doing business in our area, check out the Valley Alliance of Worker Cooperatives' website.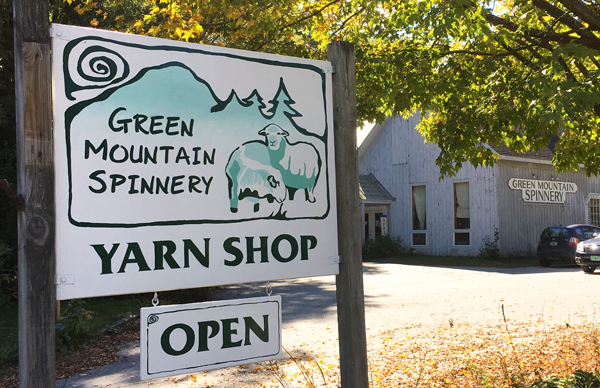 You may already be aware that the Green Mountain Spinnery is a worker-owned cooperative. You can learn more about our history as a co-op by listening to Episode 41 of the Woolful podcast that features and interview with our founders David, Libby and Claire.
We know that there are many factors that go into making a yarn choice: color, fiber content, gauge and softness to name just a few.  And this month we encourage you to also look at where and how the yarns you want to work with are made.
Our yarns include fibers sourced exclusively from within the US, and we make every effort to purchase directly from individual growers.  They are spun here in Vermont by a small group of dedicated worker owners who ensure that each skein is one that we can be proud of.
The dozen of us who comprise the staff here at the Spinnery make lofty woolen spun yarns that knit up into heirloom pieces that will look as fresh as the day they come of your needles for years to come.  Stop by our mill to browse through the selections in our little shop and see what working together can accomplish!