Maureen has designed a new pullover that may be our most wearable design yet.  Her Seeded Pullover is a stylishly boxy sweater that feels like wearing a sweatshirt but looks far more sophisticated.  We think it's perfect.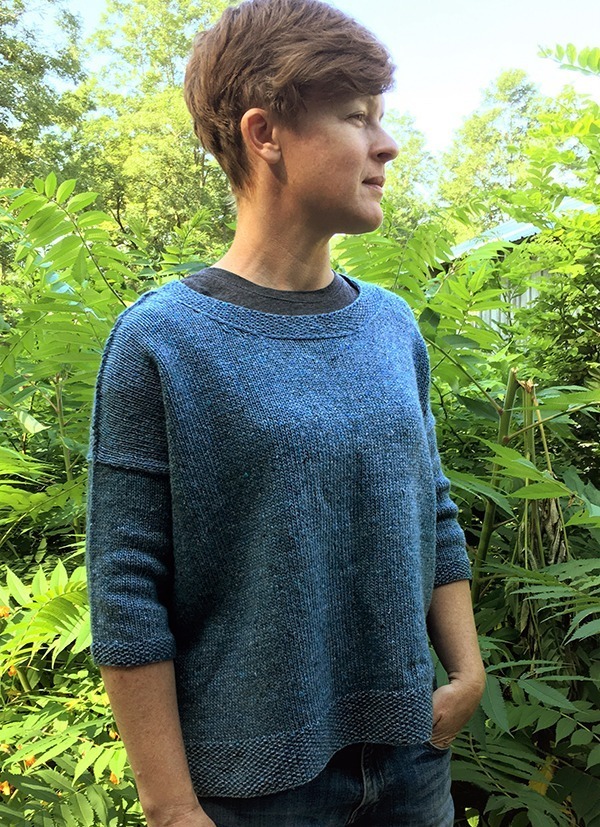 It has been designed with an intended positive ease of 2 – 4 inches, giving you room to throw it on over anything.  And thanks to the polished look of the stockinette body knit up with Sylvan Spirit, it looks put together.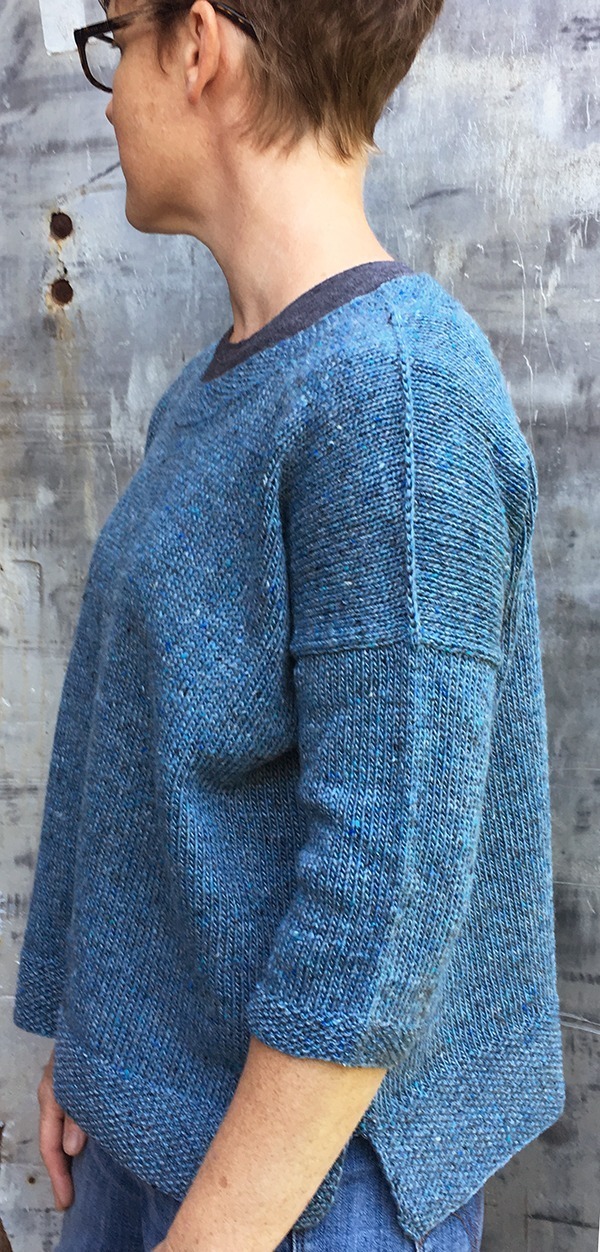 The collar, cuffs and the split hem are all decorated with a seed stitch texture that looks crisp and defined thanks to the reflective nature of this yarn.  Short rows at the shoulders ensure a flattering fit and the 3/4 length sleeves can always be adjusted to your prefered length.
We love the exposed shoulder seam that's created with a 3 needle bind off ensuring that this bottom up sweater is as seamless to knit as it is to wear! And boy, will you want to wear it.
While this sweater can be created with any of our other DK weight yarns (Mewesic, Cotton Comfort, Alpaca Elegance or New Mexico Organic), we would encourage you to find your prefect color among the 15 shades of Sylvan Spirit that we've created. This yarn's unique blend of wool and TENCEL (fiber created from wood pulp), has a special shine and drape that really brings out the best in this sweater.
We hope that the hardest part of working on this project will be selecting which beautiful color to cast on with!