We've added a new product to our selection that we think you may want to get your hands on for Valentine's Day this year.  We just adore these packets of Sheep Notecards designed by local artist Sandy Hartley.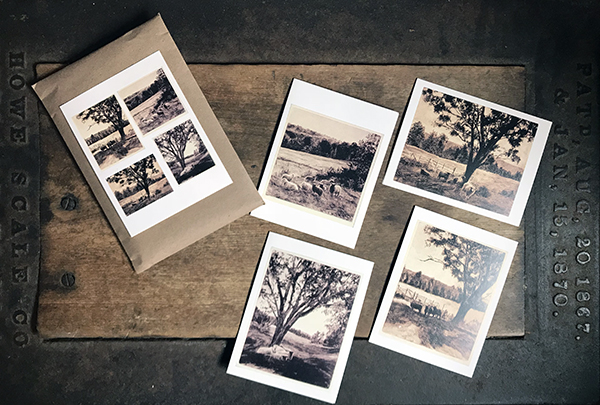 Who among us in the fiber world wouldn't cherish a little love note on these charmingly old fashioned works of art?
Each packet contains 8 cards (2 each of four images) and matching envelopes.  At just $8, these are a great find that we're pleased to be able to share with you.
These cards are monotypes of larger format images that she created to illustrate the bucolic beauty of Vermont flocks.  We like to imagine that she was inspired by the ewes of David Major's that graze in the fields just up the road from the Spinnery.  These lovely ladies are responsible for some delicious local cheese that we often enjoy at Spinnery gatherings; as well as some hearty skeins that we spin from their annual shearing.
Roses are red, violets are blue, spring grass is sweet and so are ewe!
Happy Valentines!