We can't wait for this year's I-91 Shop Hop!  The fun starts Thursday, June 21st when we open our doors at 9am!  All participating shops will be open from 10am – 6pm on Thursday, Friday and Saturday and 12pm – 5pm on Sunday.
Our 9 am opening on Thursday and Friday will give folks a bit of extra time to get to your passport stamped at all 11 participating shops in order to qualify for one of the three extravagant Grand Prize bags.  In addition, each shop will be drawing daily prize winners.  This year's daily prize bags are chock full of skeins, patterns and notions that would be a thrill to win, and every shop you visit allows you an additional chance to take one home.
Kate was interviewed on the Webs' Podcast last week and she and Kathy talked about some of the special offerings that you'll find at the Spinnery next week.  For example, we'll be offering Mill tours to visitors who would like to get a closer look behind the scenes at the Spinnery.  And we have even more surprises in store that we know you won't want to miss.
We have prepared a limited quantity of some terrific project kits.  Shown below is a Mercury Rising Shawl kit with a beautiful sample that was knit up by Angela at Must Love Yarn  (a terrific northern Vermont LYS that you should plan to visit at some point soon)!
We'll also have two color options of our Our Putney Flock Sock kit available for just $38.  Our kit includes the perfect quantity of all the yarns you'll need to make up an adorable pair of socks that will be a fun momento of this year's Hop.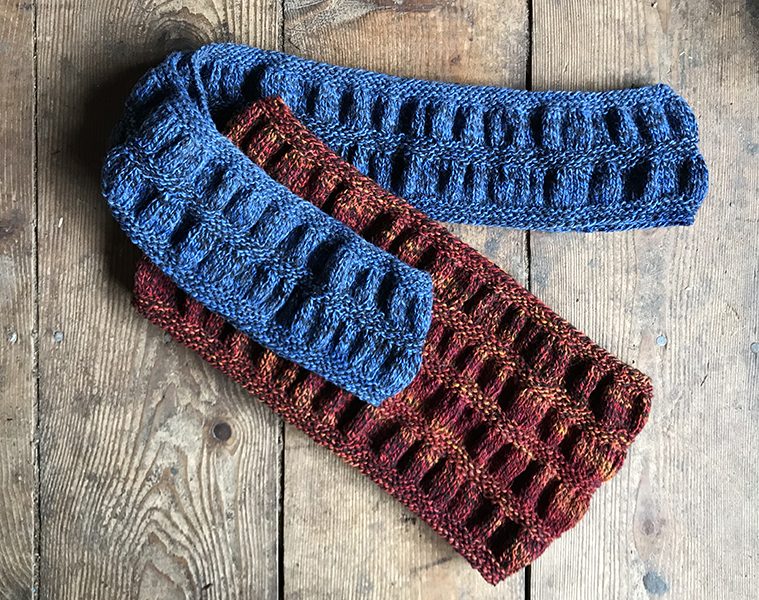 Our offering for the Head to Toe FREE pattern collection that each shop has contributed to, is a brand new ruched cowl pattern that will be released next week.   Maureen's single skein infinity scarf project features a new Spinnery yarn that will be released this Fall.  We have hand painted a few dozen skeins in mouthwatering shades to give you a chance to cast on early and knit with our new Ragg-Time yarn that only insiders will have access to before September!
You can also use your visit as a great opportunity to see and feel John Crane's 5 limited edition yarns.  You can read more about this special project here.  Our stock of these undyed skeins is getting low, and we know that you don't want to miss out on the opportunity to knit with these special fiber blends.
As always, the shop will be overflowing with gorgeous samples, squeezably soft skeins, a carefully curated collection of books and magazines and more!  We hope that you'll take part in this year's I-91 Shop Hop and stop on by Thursday June 21st – Sunday June 24th.  We can't wait for your visit!