Vermont is a destination location, especially at this time of year.  "Leaf Peepers" and maple enthusiasts head our way to enjoy long walks to enjoy the foliage, and scuff through fallen leaves with pumpkin flavored snacks of all kinds.
In the spirit of celebrating the season, tomorrow morning, we are headed to the Vermont Sheep & Wool Festival in Tunbrige, VT where we hope to connect with fiber friends from all over New England to enjoy a wooly special weekend.
For those of you who haven't planned to attend the fair this weekend, you might want to consider picking up a copy of the newly published Vermont issue of Nomadic Knits.  You can visit the area vicariously from the comfort of your armchair!
This publication comes from our friends Becky and Melissa who visited the state this summer to collect stories, interviews, patterns and travel tips for our Green Mountain state.  Within these pages you'll find a great article about the Spinnery and over a dozen knitworthy patterns inspired by and often worked with yarns from local producers.  Yay!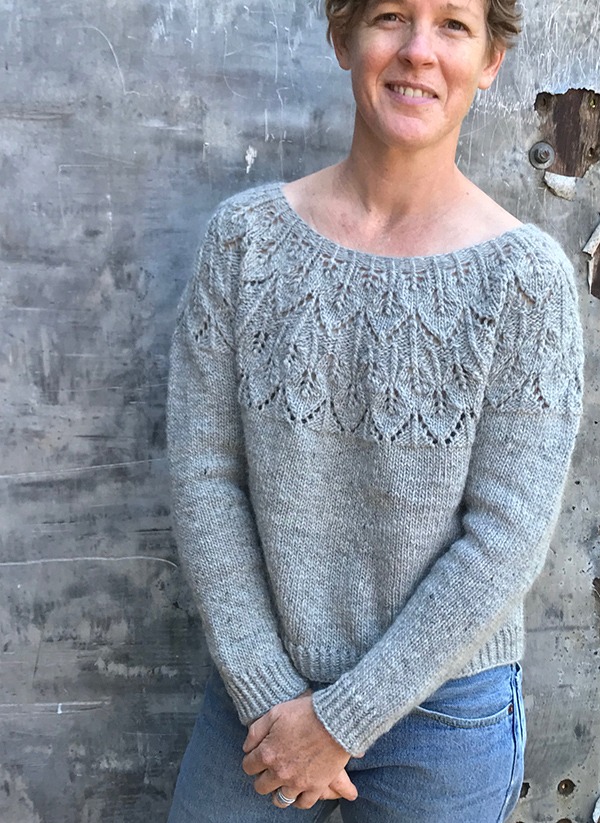 When Becky and Melissa visited our mill they brought along a photographer to capture the magic of our production floor.  While they were here, they snapped a few photos of Kate in one of the designs included in this collection.  Kate fell head over heels for Rose Beck's Stowe Away pullover knit with Mountain Mohair.  She got permission to work up a sample of the pattern ahead of its release and will be bringing this stunner along with her to all the festivals this season.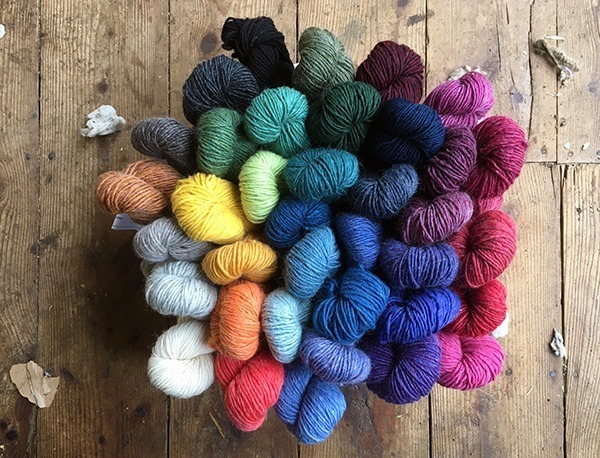 With over two dozen shades of Mountain Mohair to choose from, finding the perfect hue to match your view, or your mood is easy!
We hope to see you this weekend, or at any of the other upcoming festivals. We look forward to seeing what you've been working on since we last saw you.